Chimichurri sauce is a popular spice mix originating from Argentina and Uruguay. It is present in South American cuisine, used for grilled meats, and vegetables.
What is chimichurri?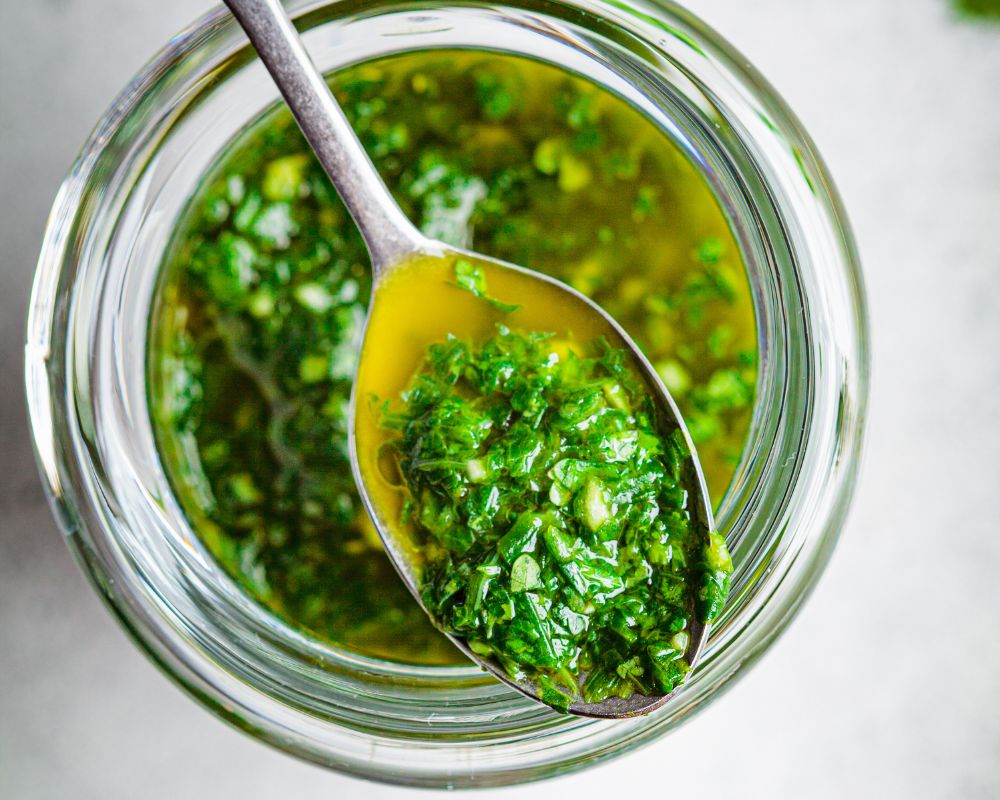 The chimichurri spice or sauce is a mix of several other spices and herbs. This blend is commonly used as a marinade for grilled meats.
| | |
| --- | --- |
| Origin | Argentina, 19th century |
| Appearance | Green sauce |
| Flavor profile | Bright, herbaceous, tangy |
| Dishes | Topping for vegetables, meats, common in Mexican dishes |
Origin
The origin of chimichurri sauce is uncertain, but it is believed to have been created by Argentine gauchos (cowboys) in the 19th century. The sauce is often served alongside grilled meats, such as flank steak, asado, and chorizo, and is also used as a marinade.
Appearance
Chimichurri sauce is typically green and contains finely chopped parsley, garlic, olive oil, vinegar, and red pepper flakes. Other variations may include cilantro, oregano, or lemon juice.
Flavor profile
The flavor profile of chimichurri sauce is bright, herbaceous, and tangy. The parsley and garlic provide a fresh and slightly spicy taste, while the vinegar and red pepper flakes add a tangy and spicy kick.
Dishes
It's often used as a marinade for grilling, a topping for vegetables or grilled bread, salad dressings, in Mexican dishes like tacos, next to veggies, with other fresh herbs, or even a dipping sauce. The garlic and red pepper flakes or crushed red pepper give it a slight kick of heat, while the vinegar adds a tangy acidity.
Nutritional Benefits of chimichurri spice
Chimichurri is a famous sauce with many health benefits due to its natural ingredients. One of the chimichurri's main components is parsley, a great vitamin C and calcium source. This spice also contains iron, vitamin A, and carotenes.
Garlic is another essential ingredient, and it can be beneficial for heart health. Garlic has been shown to help prevent atherosclerosis, lower blood pressure, reduce cholesterol levels, and improve overall cardiovascular health.
What is chimichurri spice made of?
This sauce contains the following ingredients:
Finely chopped parsley
Minced garlic
Extra virgin olive oil
Oregano
Red wine vinegar or lemon juice
1. Finely chopped parsley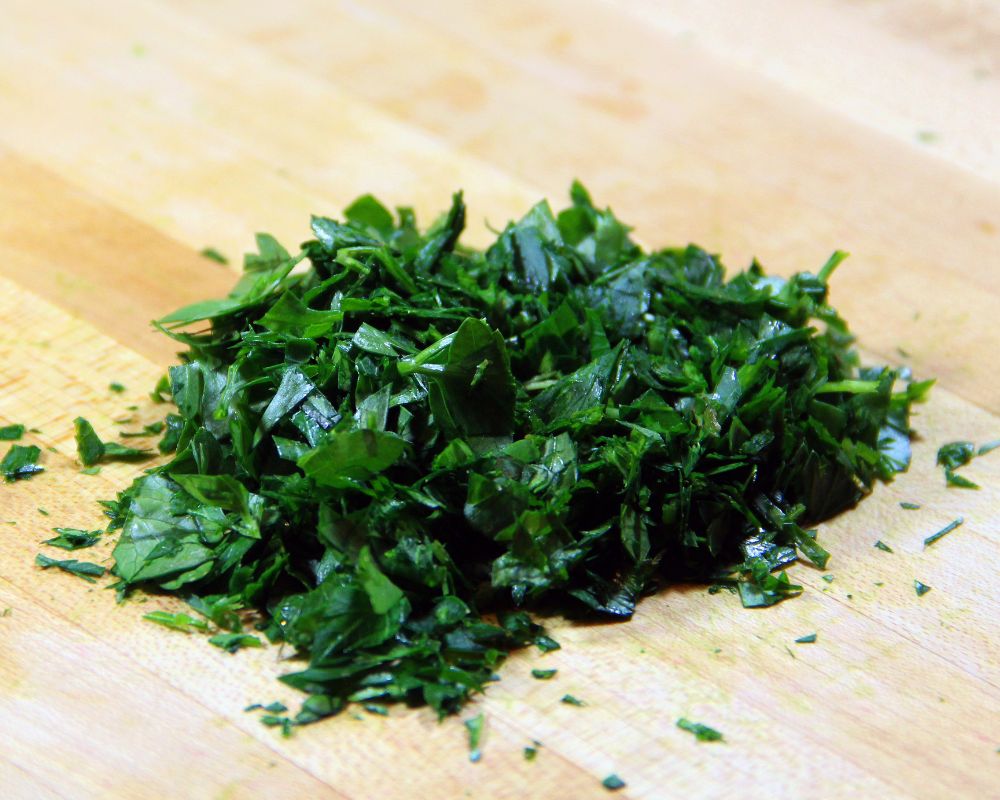 This herb is the main ingredient in chimichurri sauce, providing a fresh, bright flavor that is slightly bitter and somewhat sweet. It also adds vibrant green color to the sauce.
2. Minced garlic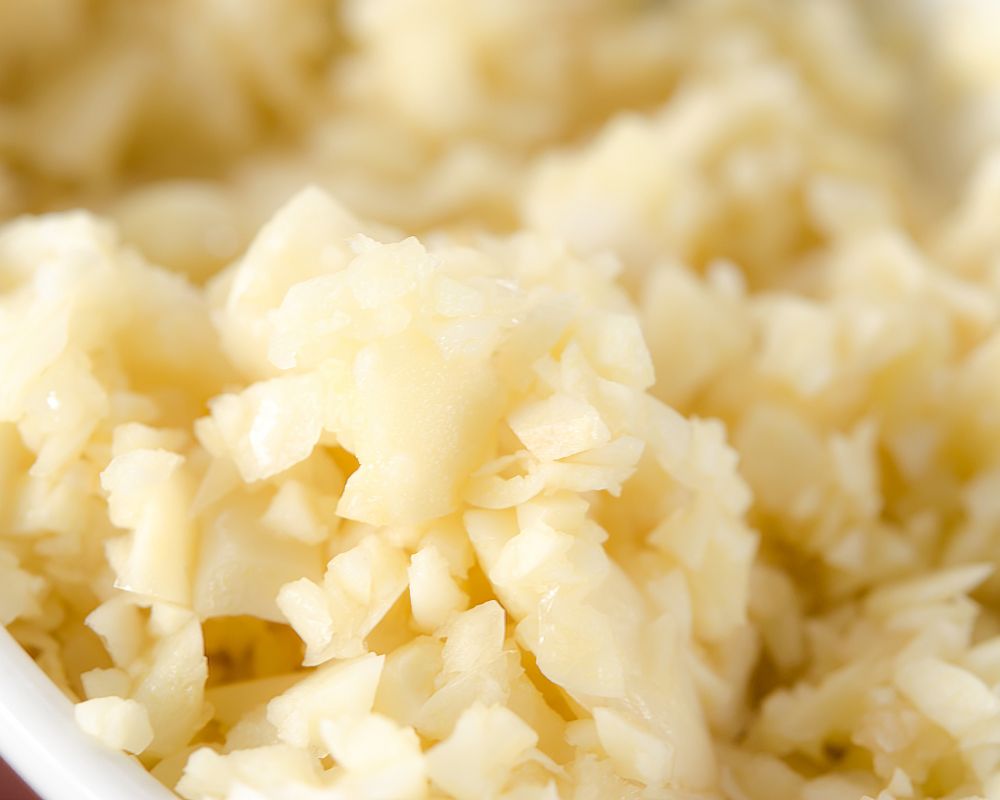 Garlic is a critical ingredient in chimichurri sauce, providing an intense, savory flavor that complements the parsley. It can be used in varying amounts depending on personal taste.
3. Olive oil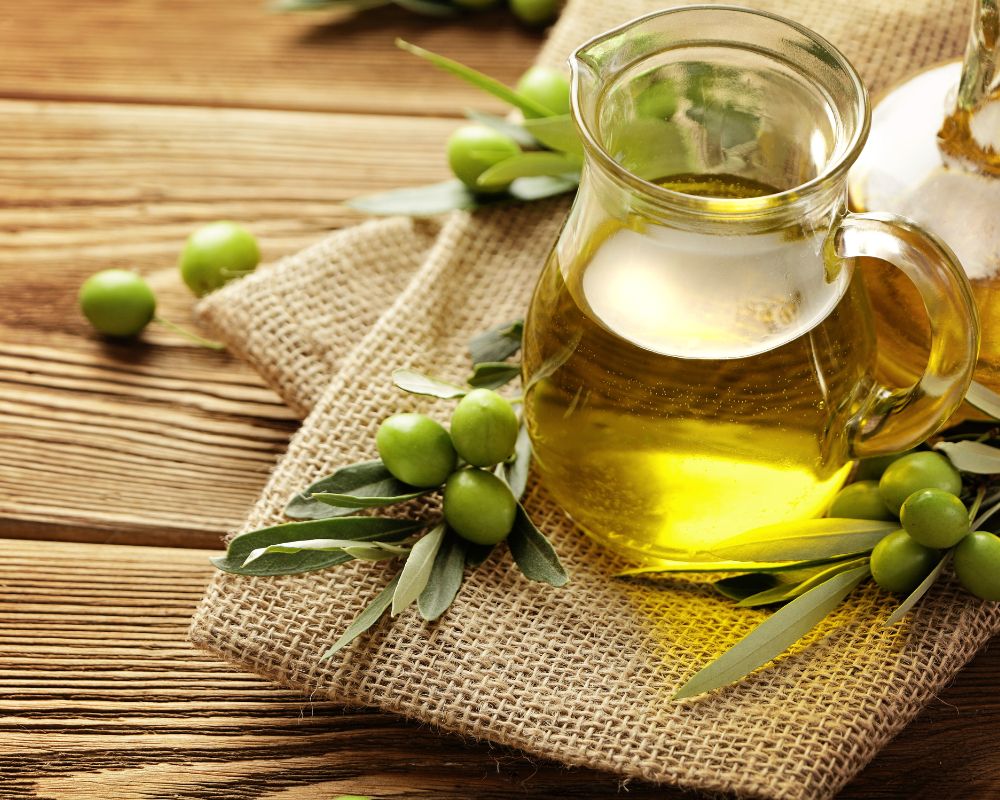 This oil binds the ingredients together and adds richness to the sauce. It also provides a fruity, slightly bitter flavor that works well with the other ingredients.
4. Oregano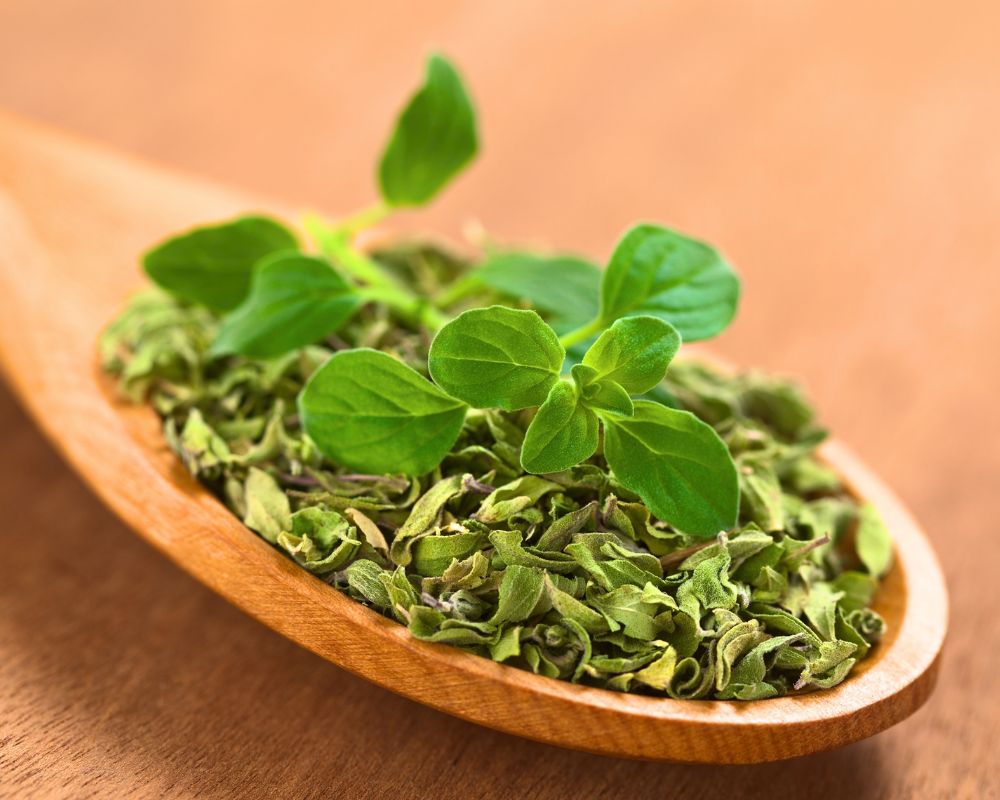 Oregano is a common herb used in Argentinean cuisine, adding a slightly earthy, floral flavor to the sauce.
5. Red wine vinegar or lemon juice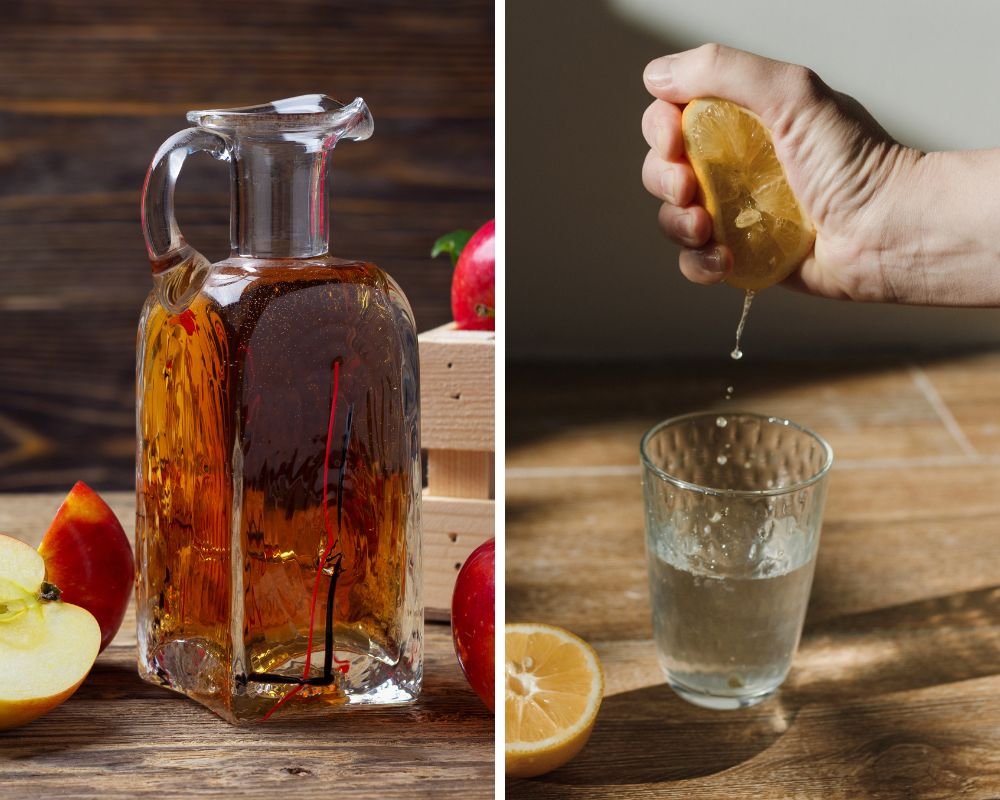 This ingredient provides acidity to the sauce and helps balance the flavors. Red wine vinegar adds a tangy, slightly sweet flavor, while lemon juice can add a bright, citrusy flavor.
What is chimichurri seasoning used for?
Chimichurri seasoning is a popular South American spice blend typically used as a condiment for grilled meats, especially steak. It is known for its fresh, bold, and tangy flavors that complement grilled meats' rich, savory taste. 
It's important to note that the exact chimichurri spice blend can vary by region. There are more types of chimichurri recipes out there (for example, the Uruguay variety with red pepper flakes)
Top 4 chimichurri recipes
Here are some of the most common recipes with Chimichurri seasoning: