Cloves are aromatic flower buds that turn into a warm spice available in two forms: whole and ground. Though they boast an iconic flavor, cloves have a high price tag, and if they're too expensive for you, you can use allspice, nutmeg, star anise, or pumpkin pie spice as a replacement.
What is the flavor profile of cloves?
The flavor of cloves packs an incredible punch. It's a medley of pungent, bitter, and sweet flavors. You'll also detect some astringency, which gives that dry and numb feeling to the mouth.
Because of their intense flavor and aroma, chefs only use them sparingly. They are also often paired with other spices like nutmeg and cinnamon to create warm blends.
What can I use instead of cloves in a recipe?
If you can't afford them (they are among the pricier spices in a grocery store), or if you have used all of the cloves from your spice rack, check if you have any of these clove substitutes.
Allspice
Cinnamon
Pumpkin pie spice
Mace
White or black peppercorns
Star anise
Five-spice powder
| | |
| --- | --- |
| Allspice | Tastes like a mix of nutmeg, black pepper, and clove, ideal for desserts |
| Cinnamon | Warm and spicy twist, slightly sweet, used in savory recipes and baked goods |
| Pumpkin pie spice | A spice blend with various flavors, ideal for dishes with pumpkins |
| Mace | Sweeter what cloves, great for roasted meat or gingerbread cookies |
| White or black peppercorns | Warm and spicy, can be used in various dishes or drinks |
| Star anise | Filled with herbaceous flavor, perfect for savory recipes |
| Five-spice powder | Sweet, sour, salty, bitter, and savory, used in casserole dishes |
1. Allspice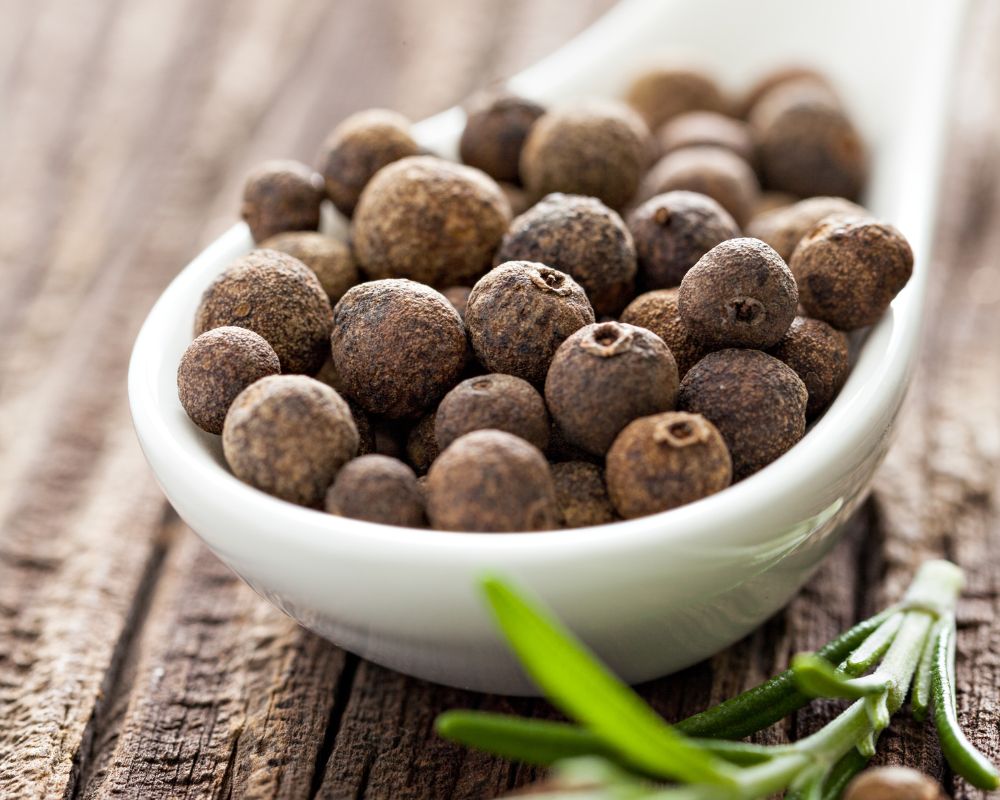 One of the best substitutes for cloves, if not the best, allspice has a flavor profile reminiscent of a mix of nutmeg, black pepper — and clove itself. Generally, you should use allspice in equal amounts, but you can always add a bit to elevate the taste of your dish.
Whole-berry allspice is best for slow-cooked stews. Substitute clove with ground allspice if you're making desserts like apple pie.
2. Cinnamon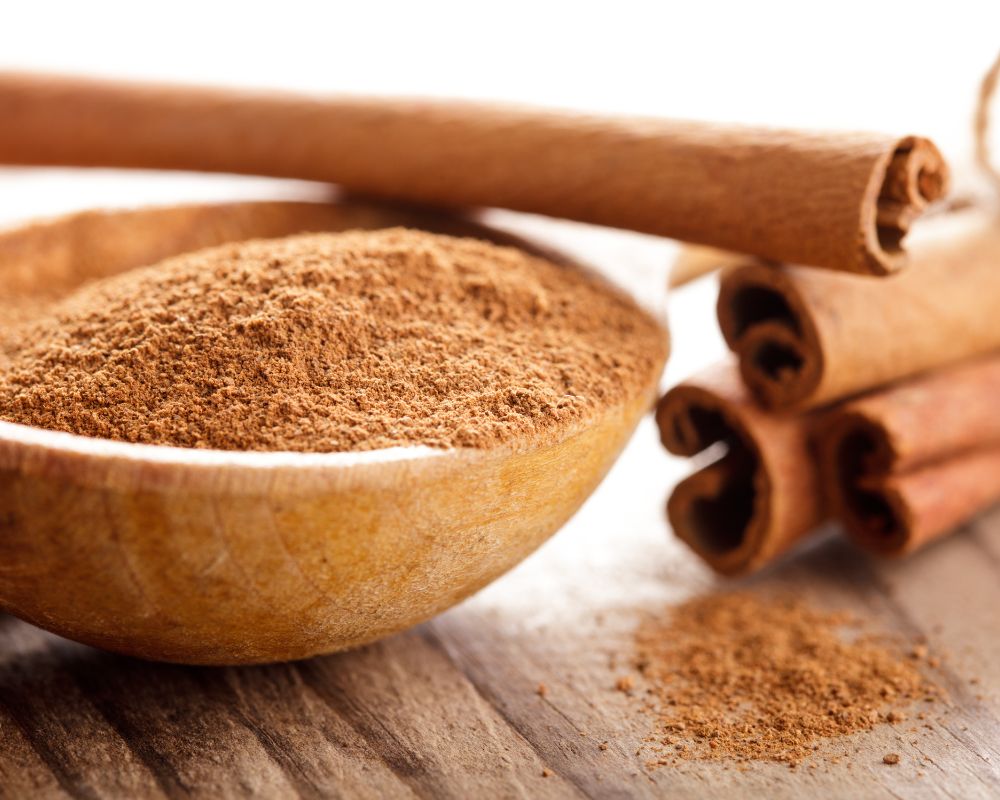 Cinnamon has a warm and spicy twist and a hint of sweetness. Like clove, cinnamon has eugenol, responsible for that astringent note in dishes. It's commonly substituted for clove in savory recipes, baked goods, and beverages like smoothies.
Though the most popular ratio followed is 1:1, some opt for 1:½ so that cinnamon's flavor wouldn't overpower what the other ingredients bring to the culinary piece.
3. Pumpkin pie spice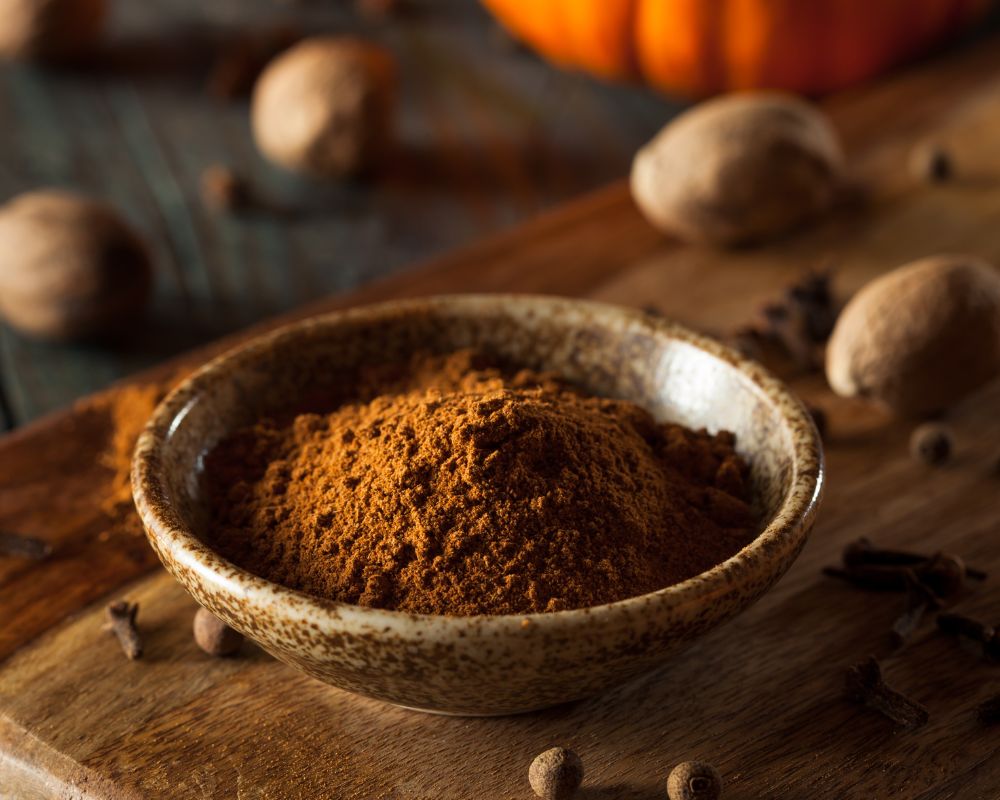 The taste of pumpkin pie spice is a spice blend with various flavors: cloves and cinnamon to nutmeg, ginger, and even allspice. You can use it in equal amounts when replacing cloves, but add some nutmeg or cinnamon to mellow its essence.
As its name implies, it's best used when making pumpkin-centric recipes like pumpkin ginger soup.
4. Mace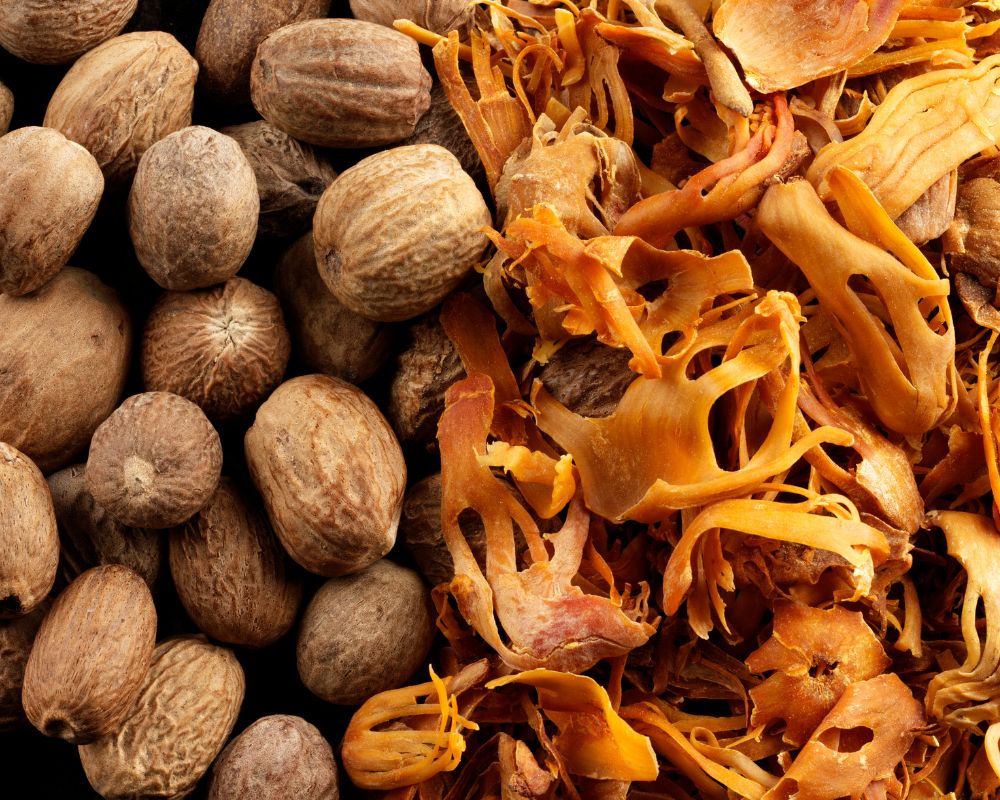 Though it's made by grinding the covering of the nutmeg, mace gives recipes a more delicate nutmeg-like flavor. Compared to cloves, it's sweeter, less pungent, and cheaper.
For every 1 teaspoon of ground cloves, use 1 teaspoon of mace. It's an ideal clove replacement if you're preparing roasted meat dishes or baking gingerbread cookies and other goodies.
5. White or black peppercorns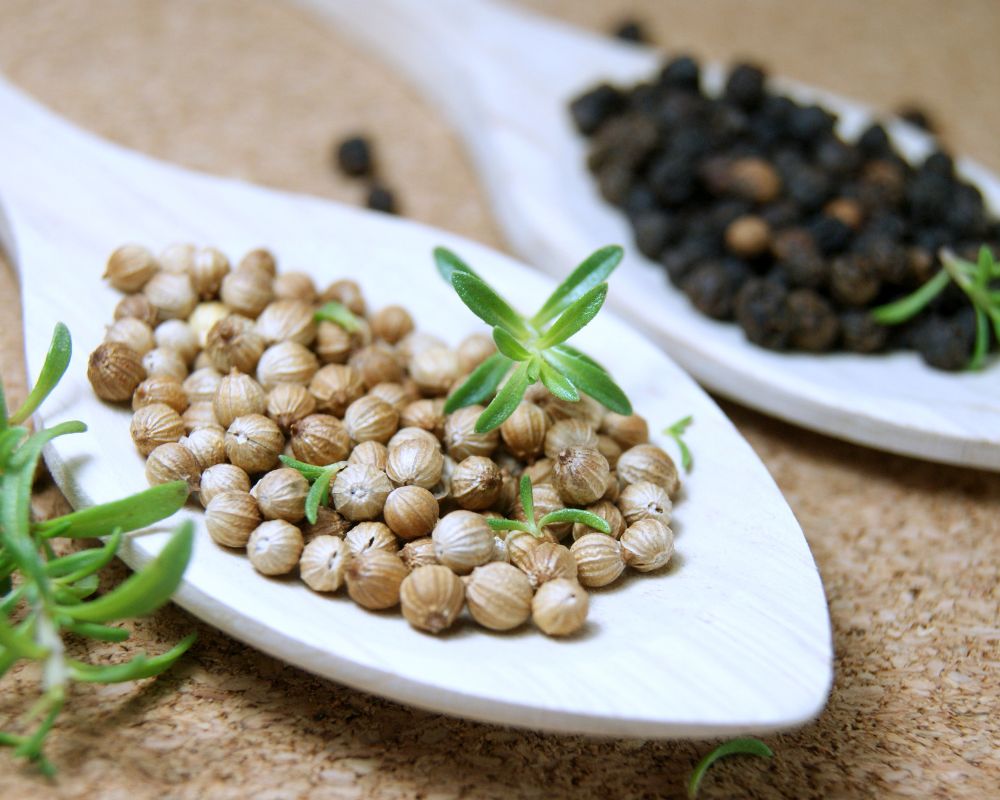 White and black peppercorns come from the Indian-native plant Piper nigrum. Black peppercorns are harvested when nearly ripe, then sun-dried. White peppercorns have a spicier flavor and a lighter hue because their outer layer is removed.
When using these as a replacement (they're ideal for chili and curry recipes), follow a 1:1 ratio. Note that the flavor won't be similar, but you'll get the warmth and spice you need. Use fewer pieces if you're adding them in place of ground cloves in drinks.
6. Star anise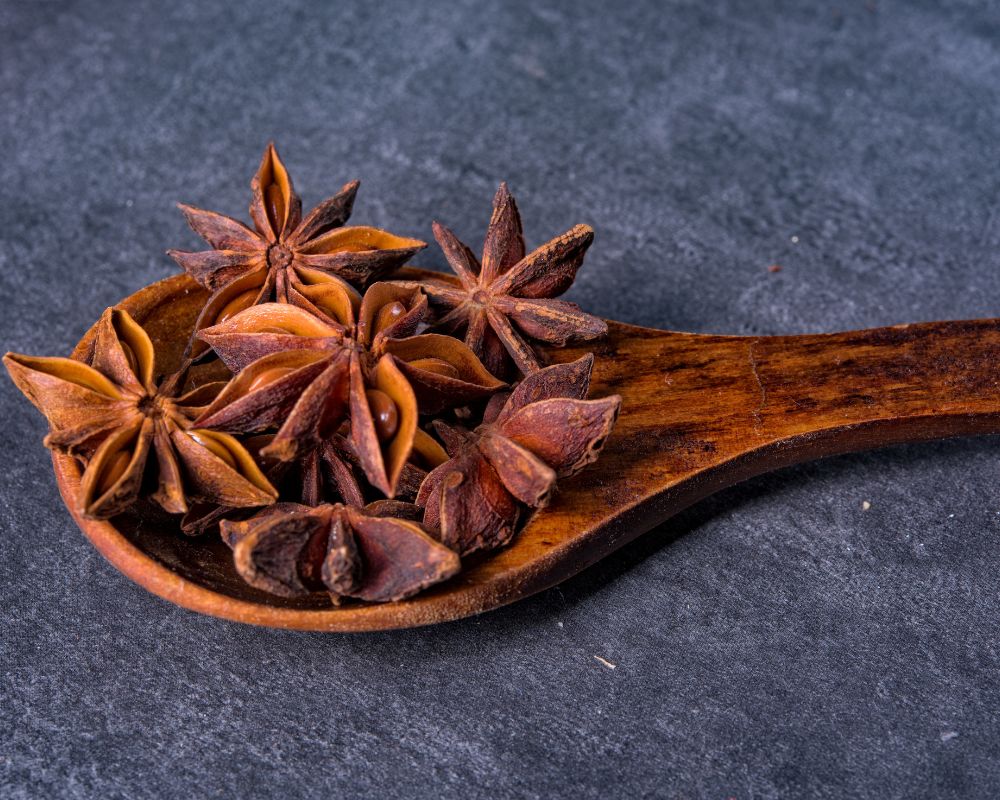 Star anise is commonly used in Chinese and Vietnamese cuisine and has an herbaceous flavor that shares some similarities with licorice. It adds spiciness, sweetness, and warmth to dishes.
Savory recipes that call for cloves may benefit from star anise as a substitute ingredient. For 1 teaspoon of whole cloves, use the same amount of star anise.
7. Five-spice powder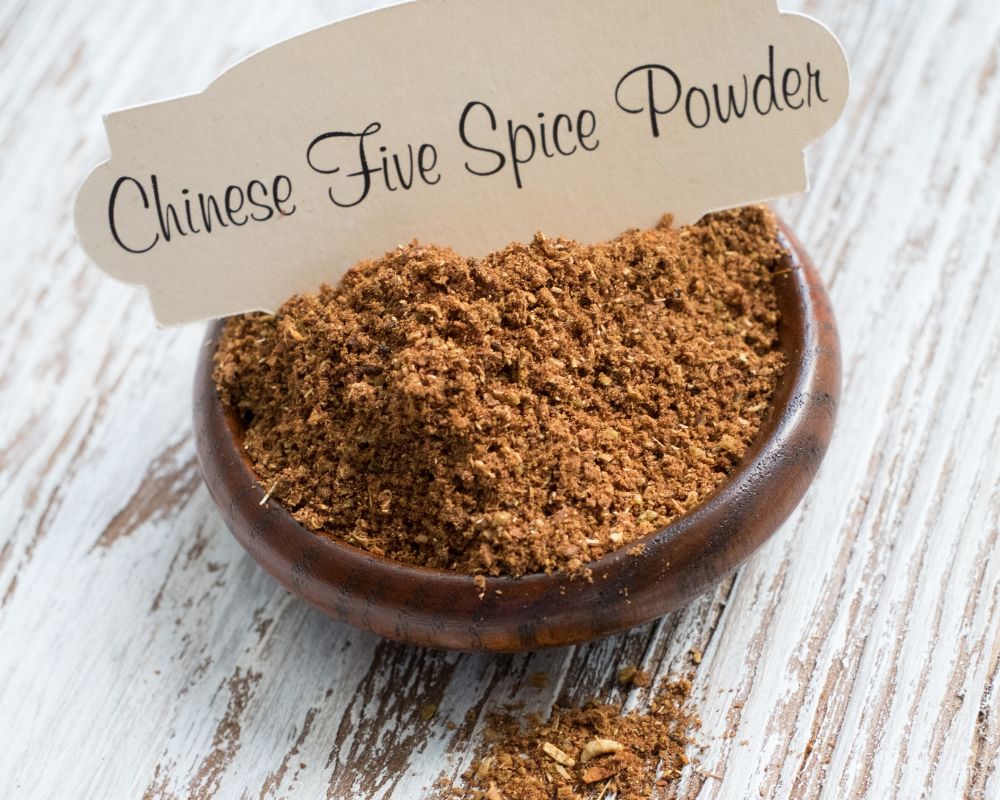 This powder is a mixture of various spices like cloves, star anise, cinnamon, and fennel. The "five" in its name represents the number of flavors it has: sweet, sour, salty, bitter, and savory.
Also, like star anise, it's most suitable for savory dishes. You can also use it for casserole creations like spiced sweet potato casserole. Five-spice follows a 1:1 substitute ratio.
Can you substitute cloves with nutmeg?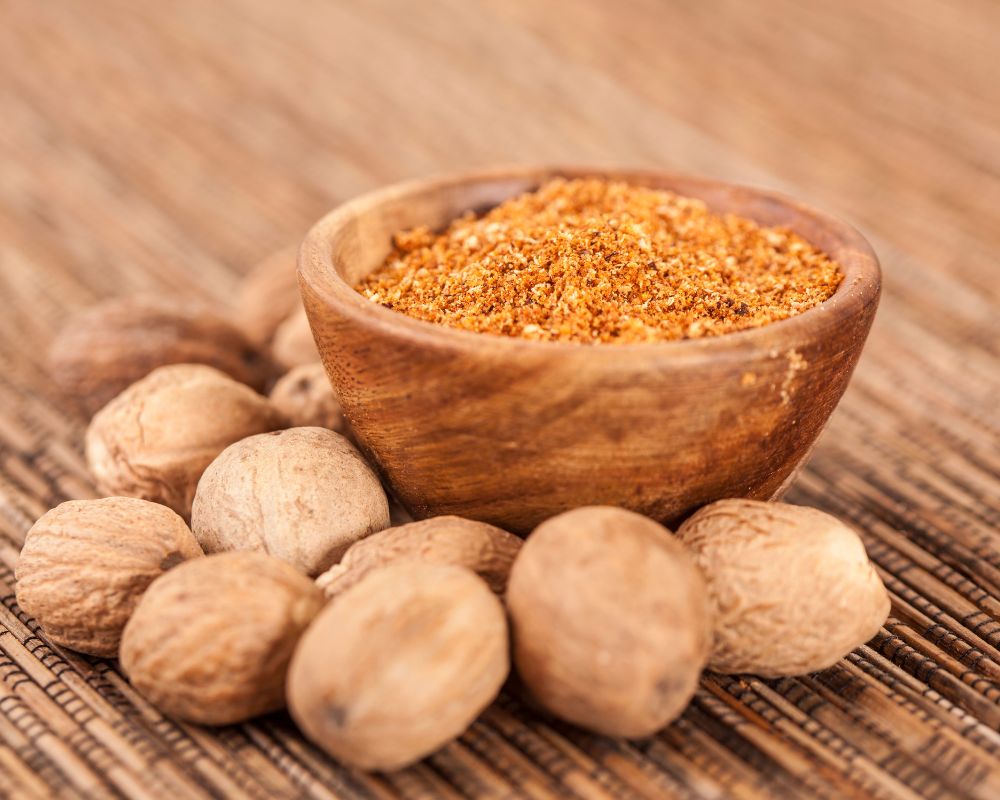 Ground nutmeg, sharing a similar flavor profile with cloves, is a great substitute if you want to add a warm flavor to your cooking. However, keep in mind that it's nuttier and a bit sweeter. Still, it's a highly versatile spice, and it also acts as a paprika substitute.
Keep a 1:1 ratio when using it as a replacement.
Is cardamom a good substitute for cloves?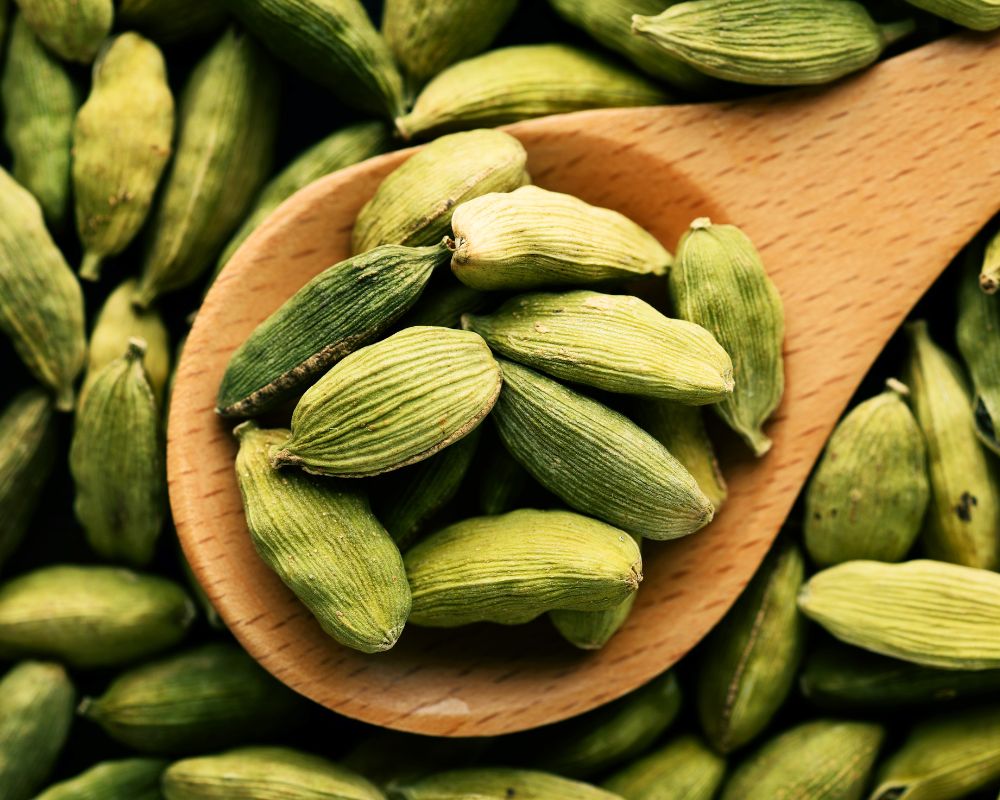 Out of all the ground cloves substitute options, cardamom has a unique flavor — thanks to its citrusy notes. Still, it's not as strong as lemon zest.
Apart from following a 1:1 ratio, you may want to combine it with nutmeg to tone down its acidity. This combination works well for savory and sweet dishes.
What are whole and ground cloves used for?
As with any other aromatic spice, ground cloves lose their stronger flavor quicker than their whole counterparts. But, on the upside, cloves in the ground form are more flexible in the kitchen and easier to add to recipes.
Whole cloves
Used in recipes with longer cooking periods (such as slow-roast meat)
Used to amplify the visual appeal of certain dishes like whole-baked hams
Cannot be replaced with ground cloves if the dish
Ground cloves
Used in recipes with shorter cooking periods
If you use it in soups and stews in place of whole cloves, add them at a later time
Used in spice rubs, marinades, and in baked goods
If a recipe calls for whole cloves, you can substitute them with ground ones. To subdue its intense flavor, use ¾ teaspoon of ground cloves for every 1 teaspoon of whole cloves that the instruction requires.
On the other hand, if a recipe needs ground cloves, use a spice grinder or a mortar and pestle.
If you use whole cloves in flavoring hot beverages, remove them before serving.
Why are whole cloves so expensive?
Cloves can be substantially expensive compared to their substitutes and other commonly used spices like turmeric and cumin. It owes its hefty price to the fact that the clove tree only yields 4 to 6 pounds annually.
Apart from that, the tree is also weather-sensitive, making cloves more scarce than other spices. The effort needed to pick them is also a factor — they must be hand-picked once they hit a certain length.
How to save money while buying cloves?
One of the best ways to save money when buying cloves is to purchase them at an international grocery store. If you don't have access to such a store or don't have the extra budget to buy cloves at regular retail price, consider opting for a different spice like nutmeg, allspice, cinnamon, and pumpkin pie spice.