Paella is a popular rice dish from Spain, particularly in the town of Valencia. While some people consider it the national dish of Spain, many Spaniards view it as a regional Valencian dish.
three main types of Paella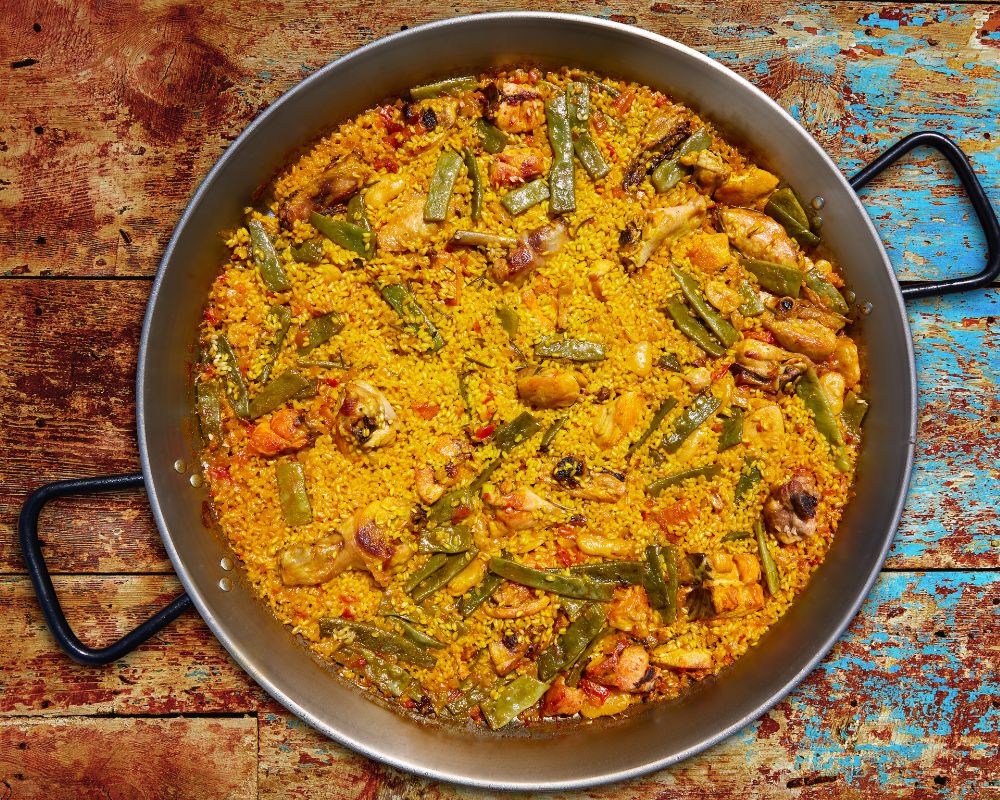 There are three main types of Paella:
Valencian Paella – made with olive oil, white rice, beans, green vegetables, seasonings, and meat such as chicken thighs, chorizo, duck, land snails, and rabbit
Seafood Paella – replacing meat with seafood such as mussels, shrimp, calamari, and clams.
Mixed Paella – combining meat, seafood, vegetables, and sometimes beans
Common vegetables in the Paella
The most commonly used vegetables in traditional Spanish Paella are:
| | |
| --- | --- |
| Tomatoes | Typically used in the form of a sofrito (a sautéed mixture of onions, garlic, and tomatoes) that serves as the base for the Paella |
| Bell peppers | Green and red peppers add flavor, color, and texture to the dish |
| Chopped onions | Added to the sofrito and sometimes used as a topping or garnish for the Paella |
| Minced garlic | Used in the sofrito and sometimes added to the Paella for extra flavor |
| Canned or fresh artichokes | Common in Paella, especially in the Valencia region of Spain, where Paella originated |
| Peas | Add a pop of color and sweetness |
What spices go in the traditional Paella?
There are many different Paella spice mixes. The good part about them is that their uses don't stop just at Paella cooking; they go in soups, marinades, and sauces.
Combining these spices gives the Spanish Paella dish its signature flavor profile, which is complex and balanced:
Saffron
Smoked paprika
Garlic
Parsley
Rosemary
Thyme
Cayenne pepper
Red pepper flakes
Cumin
Fennel seeds
Cloves
1. Saffron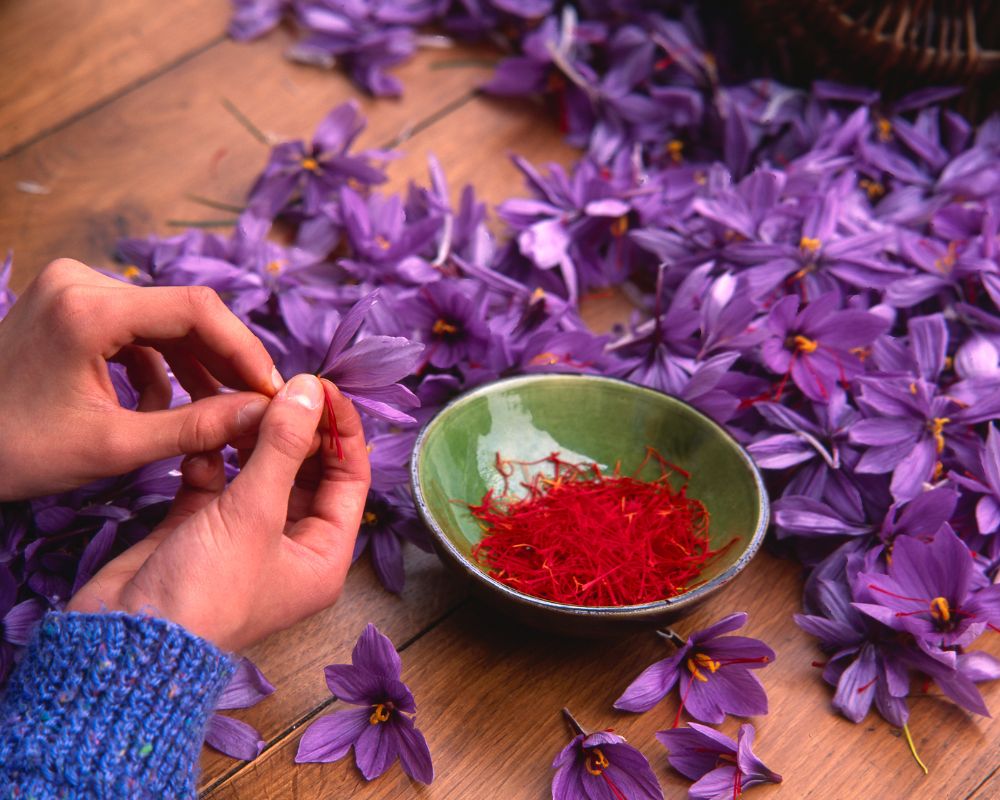 This highly prized and expensive spice adds a distinct yellow color and a floral, slightly bitter flavor to the dish. It is an essential ingredient in authentic Paella and is often called the "golden spice."
2. Smoked Paprika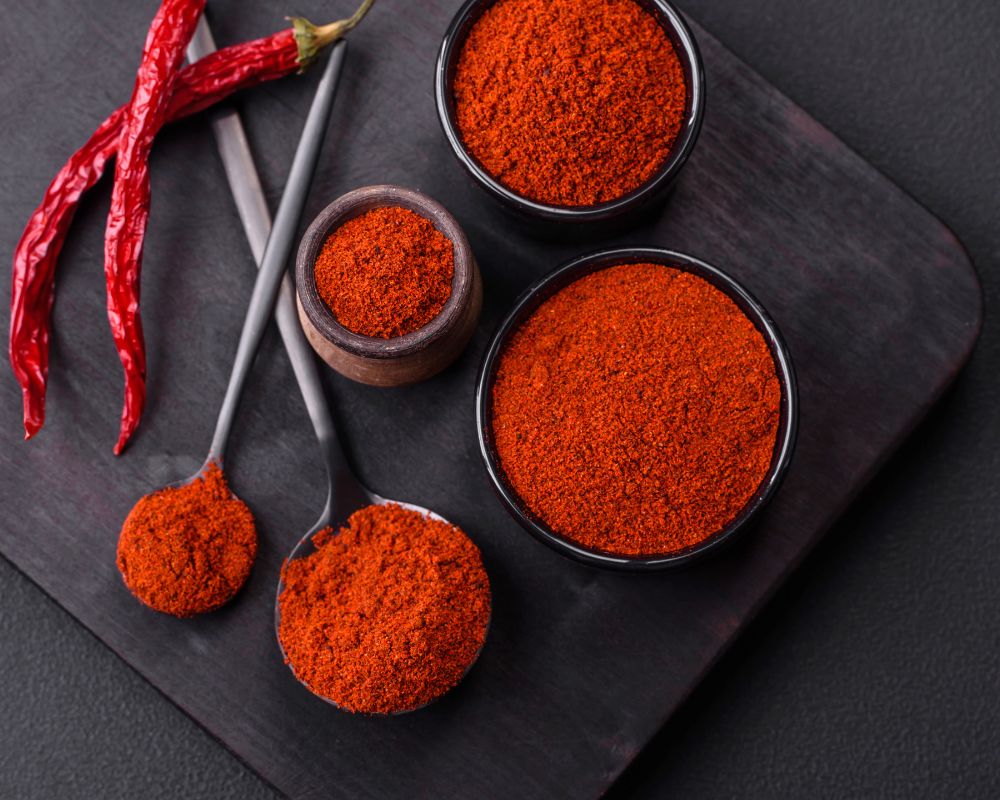 This spice adds a smoky, sweet, complex flavor and deep red color to the dish. It is commonly used in Spanish cuisine and crucial to many traditional Paella recipes.
3. Garlic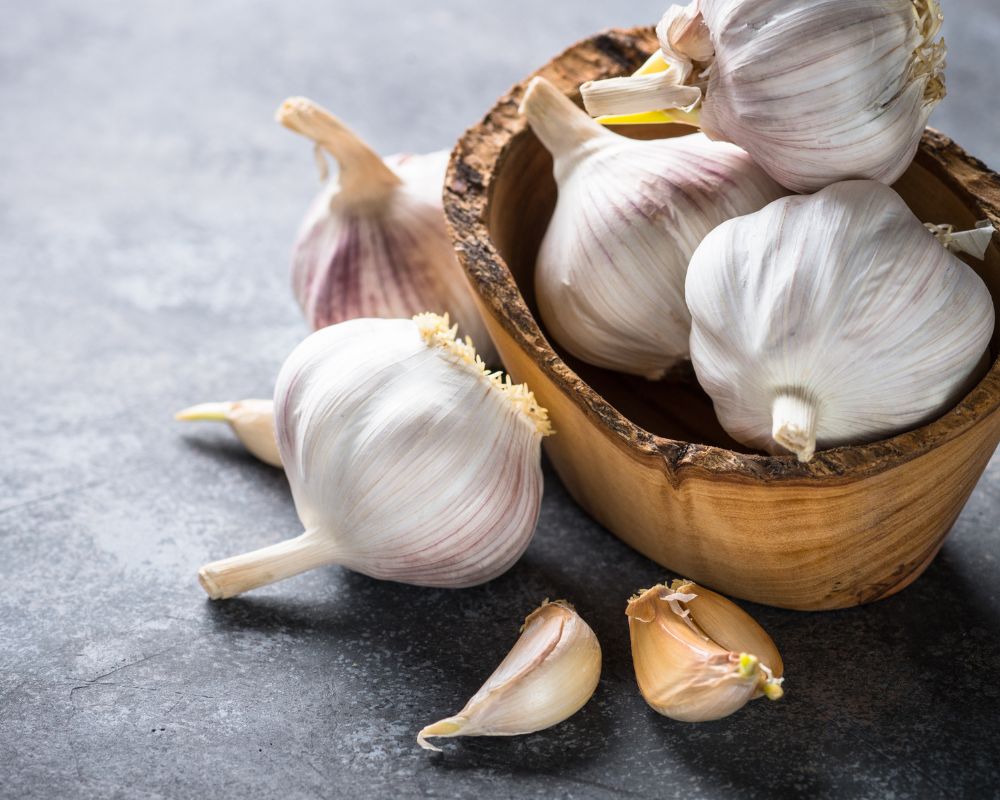 Garlic adds a pungent, slightly sweet flavor that complements the other spices in the dish.
4. Parsley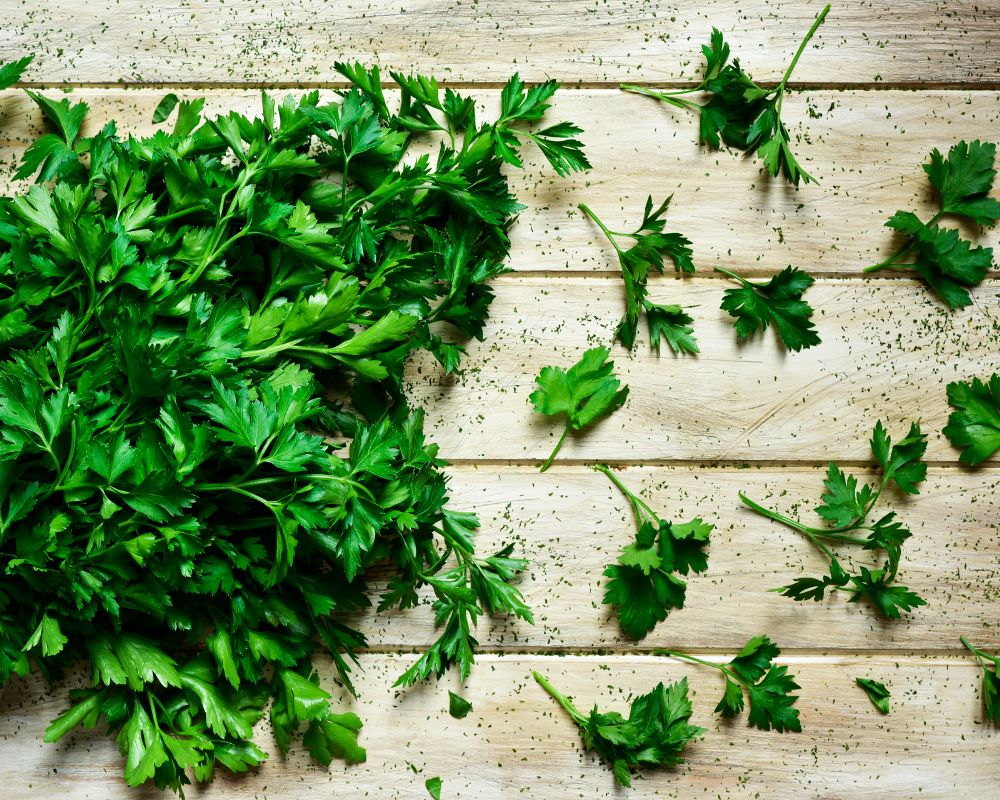 Parsley adds a fresh, slightly bitter flavor to the dish and is often used as a garnish to add color and flavor.
5. Rosemary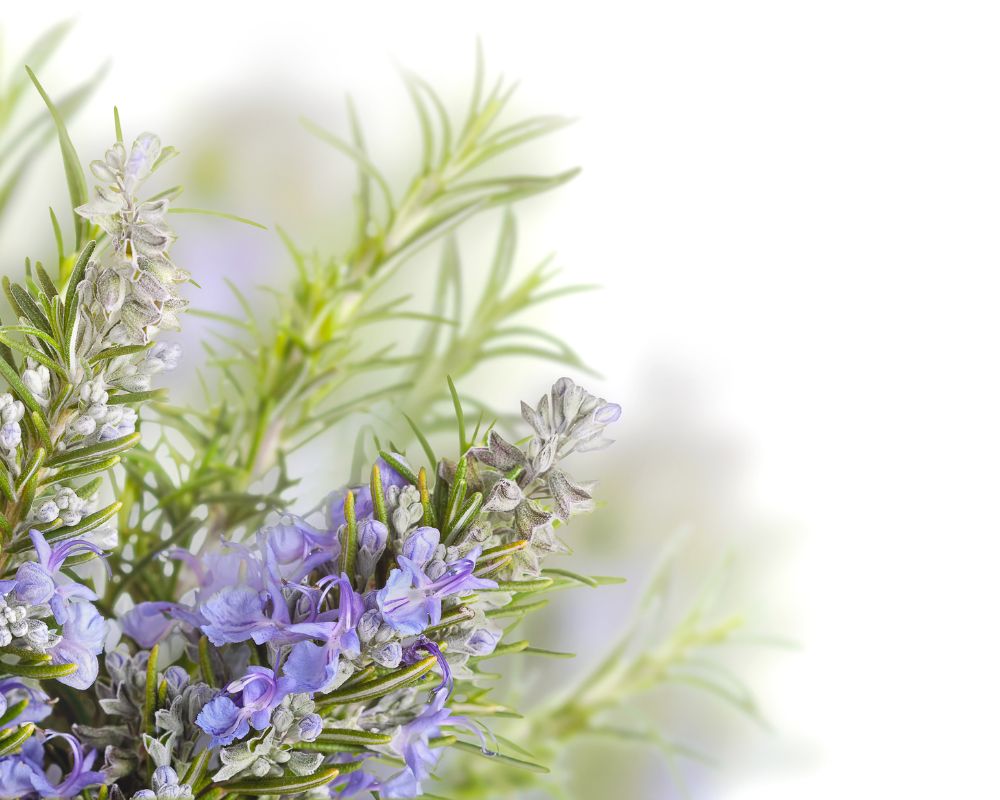 Rosemary has a strong, pine-like flavor and aroma that can add a unique flavor to the dish. It is often used in small amounts to avoid overpowering the other flavors.
6. Thyme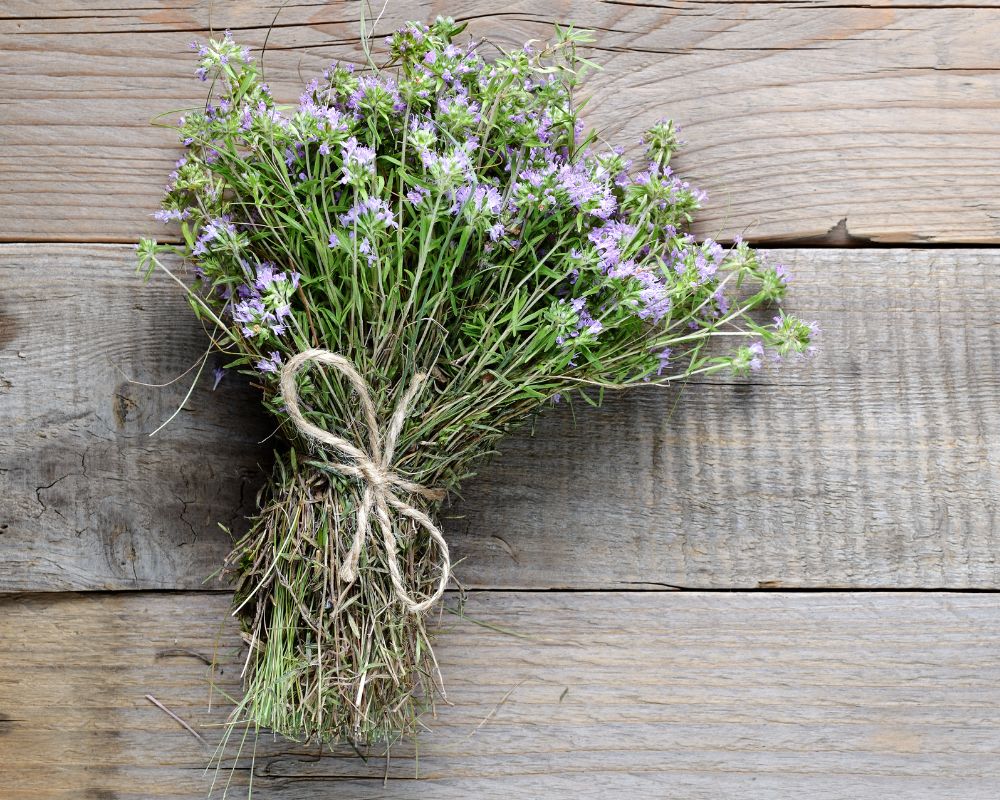 Thyme has a slightly minty, earthy flavor that can add depth to this dish. Similarly to rosemary, this one is also used in smaller quantities, as it can be overpowering.
7. Cayenne Pepper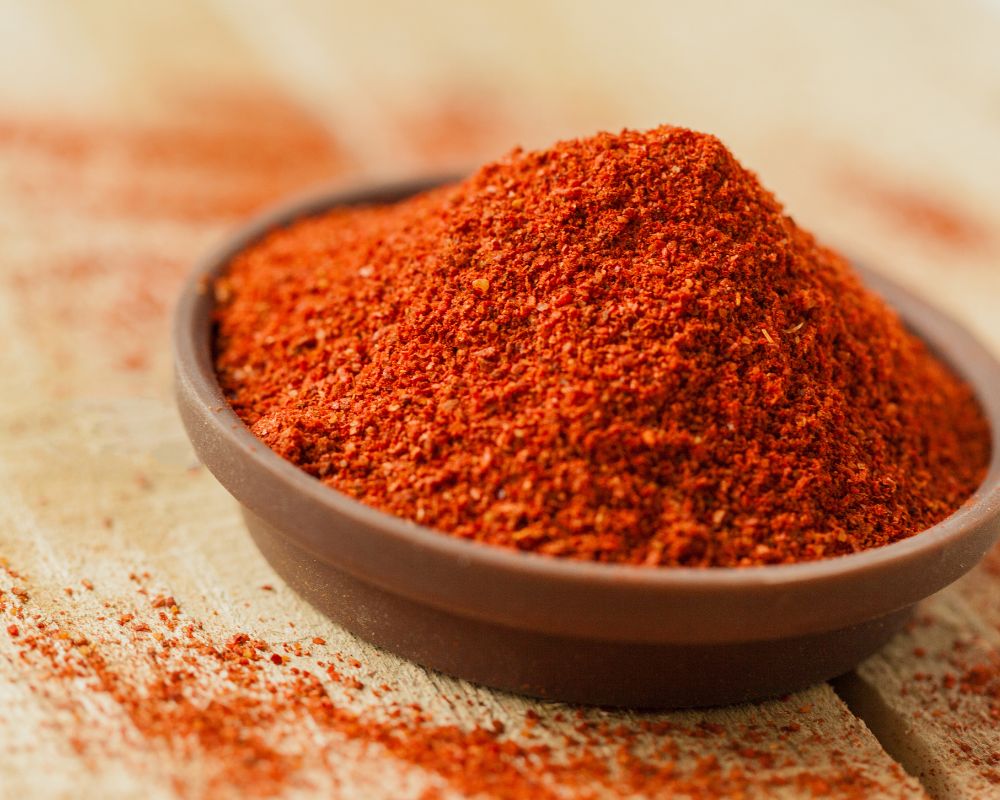 This spice adds heat and a slightly sweet, smoky flavor. It would be best if you used this spice sparingly.
8. Red Pepper Flakes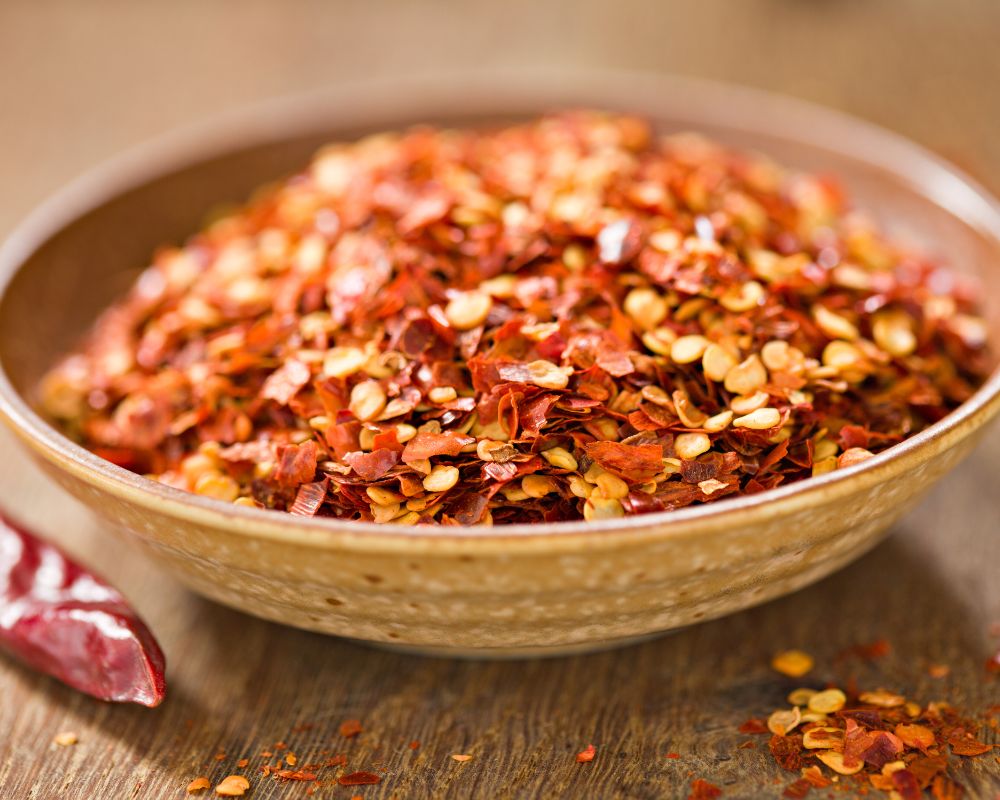 These add a spicy kick to the dish with a slightly sweet and earthy flavor.
9. Cumin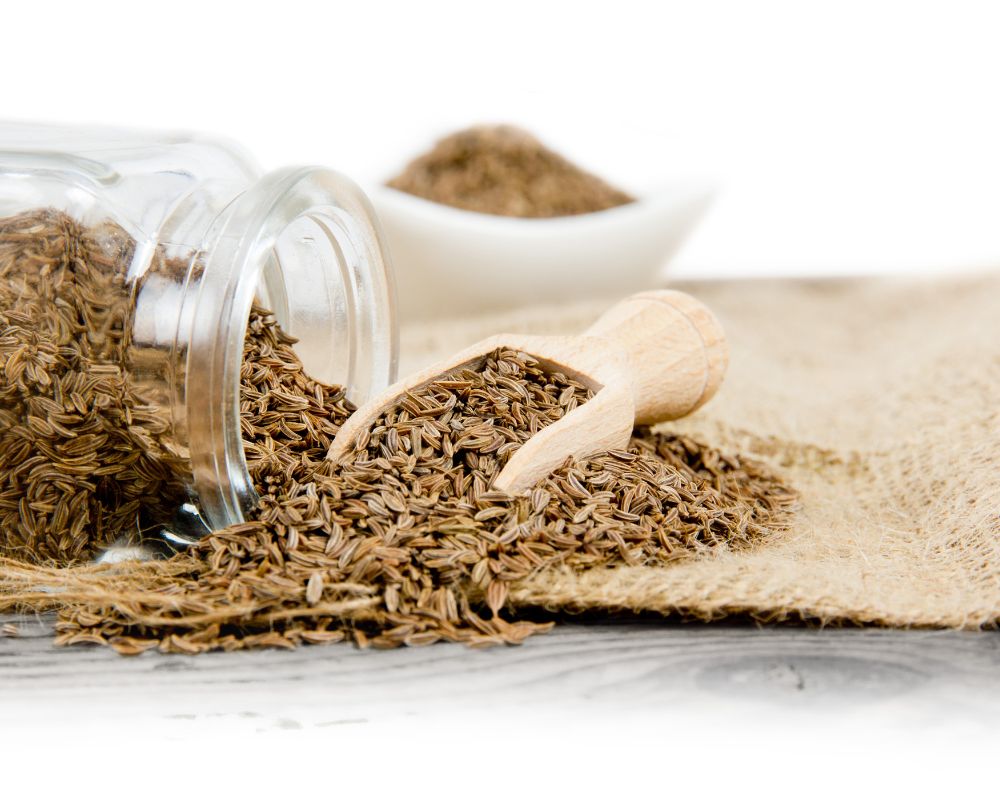 This spice adds a warm, earthy flavor to the dish and is common in many Spanish and Latin American dishes besides Paella.
10. Fennel Seeds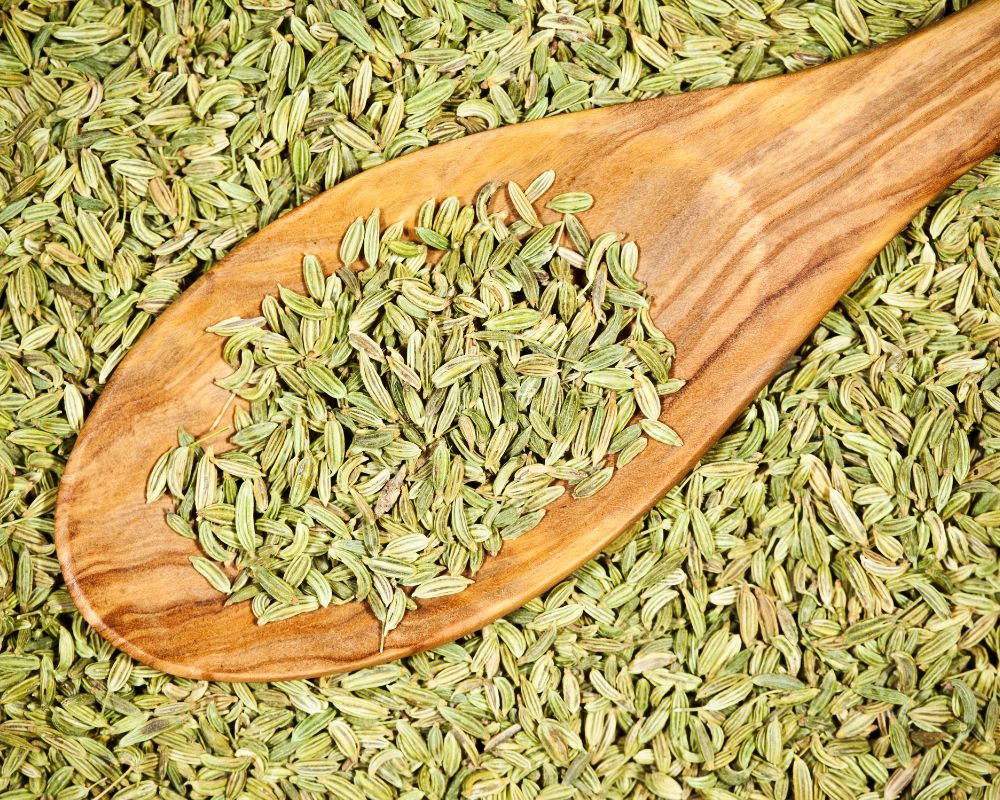 Fennel seeds have a slightly sweet, licorice-like flavor that can add a unique twist to the dish.
11. Cloves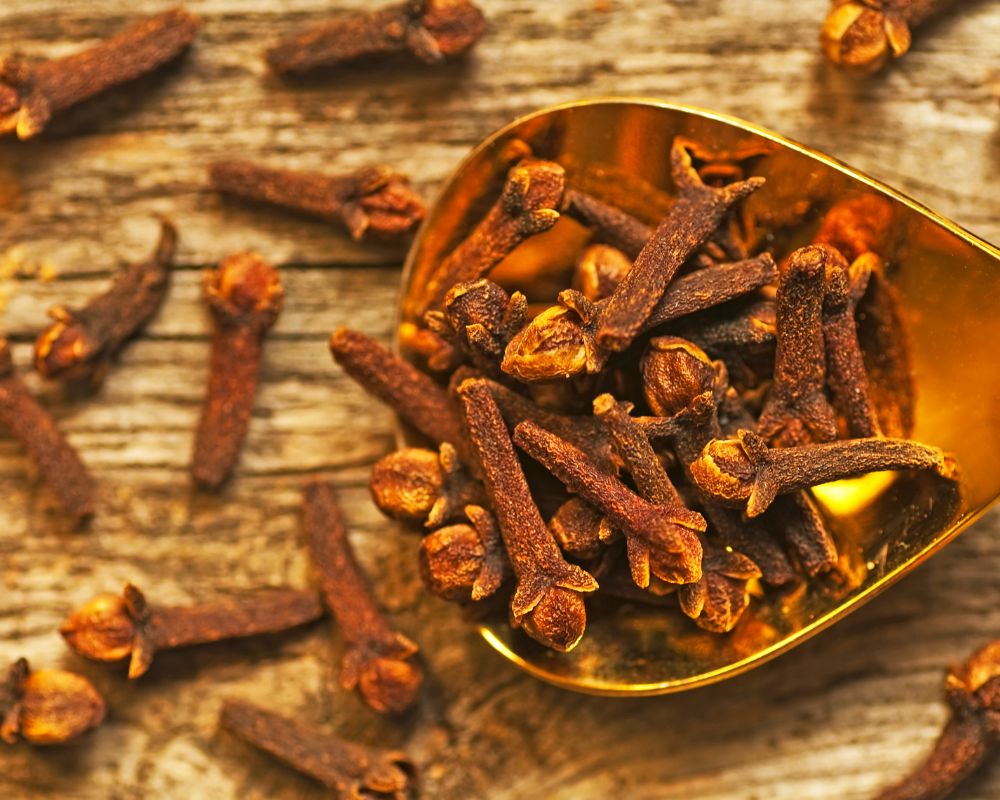 Cloves have a warm, sweet flavor and a strong aroma that can add depth to the dish.
How to make the Paella?
To make the Paella:
If possible, choose Bomba rice (the best Paella rice). If you can't find it, substitute with Arborio rice (commonly used in risotto) and adjust the liquid accordingly. The important thing is to opt for short-grain rice.
Use water or stock (such as chicken stock), and let the rice cook without stirring much, allowing the bottom of the pan to brown.
Include the seasonings.
This Spanish dish typically includes a variety of spices to add flavor to the plate. The most prominent spice used in a Paella pan is saffron, which gives the dish its distinct yellow color and unique taste.
The exact combination of spices can vary depending on the recipe and regional traditions. However, saffron is almost always used. Other common seasoning ingredients for Paella are:
Sweet paprika
Sea salt
Granulated garlic
Mediterranean oregano
Black pepper
Saffron threads
What can I use instead of paella seasoning?
Suppose you don't have access to Paella seasoning. In that case, you can make your own blend by combining the following:
1 teaspoon of smoked paprika
1/2 teaspoon of saffron threads (crushed)
1/2 teaspoon of garlic powder
1/2 teaspoon of onion powder
1/2 teaspoon of dried oregano
A pinch of black pepper
This homemade blend will give your Paella a similar smoky, earthy, and slightly sweet flavor profile to the traditional Paella seasoning.
Alternatively, you could use a store-bought Spanish spice blend as a substitute, such as an adobo or sofrito seasoning, as both are common in Spanish cuisine.
These blends typically contain similar ingredients to homemade Paella seasoning (smoked paprika, garlic, and oregano) and will add a similar flavor profile to your dish.