Sage — available as dried, rubbed, ground, and fresh — is an aromatic herb that gives dishes a unique warmth and an enhancing earthy flavor. If you don't have it in your spice rack, the best sage substitute is marjoram, which has the closest flavor profile among other herbs. Other options include rosemary, thyme, oregano, and savory.
Sage flavor profile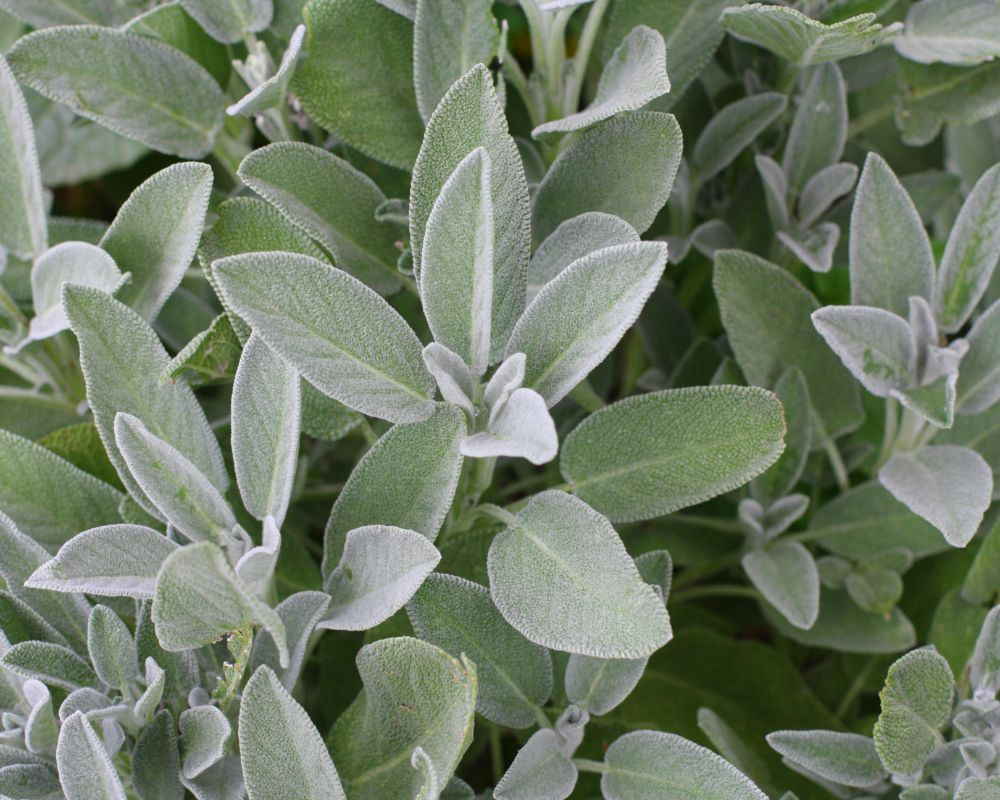 Sage is a Mediterranean herb with a sharp, earthy, citrusy, and sweet flavor profile. It's a member of the mint family, so it's closely related to other popular culinary spices such as marjoram, rosemary, oregano, thyme, and basil.
There are more than 900 species of sage. The edible ones also go by "garden sage" and "common sage."
Sage leaves have a gray-green color and soft, slightly furry texture. You can find this herb in four forms:
| | |
| --- | --- |
| Fresh sage | This sage is typically added toward the end of the cooking process to avoid infusing the dish with an overpowering bitter taste. |
| Dried sage | The dried version of sage is often sold as whole leaves. It's crispy and usually added at the beginning of a recipe to mellow its woodsy flavor. |
| Rubbed sage | This one is also dried in a light, powdery form. |
| Ground sage | This ultra-fine sage powder has a stronger earthy flavor than rubbed sage. |
Why is sage used in cooking?
The earthy and slightly minty sage adds a warm taste and fragrant aroma to dishes — and an instant herbal flavor to cocktails and teas.
Because it has hints of pine, eucalyptus, and citrus flavors, it's frequently used in Mediterranean and Italian cuisine, especially for meals with fatty meat (for instance, the classic Mediterranean grilled pork chop). Sage helps heighten the flavors of already savory dishes.
When added to pasta sauces, soups, and stews, this herb deepens the flavors and makes the culinary creation even more palatable. Think of the comforting gastronomic experience that a butternut squash and sage soup gives (this creamy soup uses fried, crispy sage as a garnish).
Sage is a key ingredient in Thanksgiving stuffings and turkey dishes in the United States. It pairs well with other herbs and spices like parsley, thyme, bay leaf, garlic, onion, and black pepper. This is the same reason European cuisines, such as French, use sage as sausage fillings.
However, note that among other dried and fresh herbs, sage has a more overpowering flavor profile. This is why chefs only use it in small amounts.
Apart from its unique flavor profile, sage offers an array of health benefits: It helps boost antioxidant defenses, lowers bad cholesterol, and has antimicrobial properties (which are good for oral health).
How to substitute fresh sage with ground sage?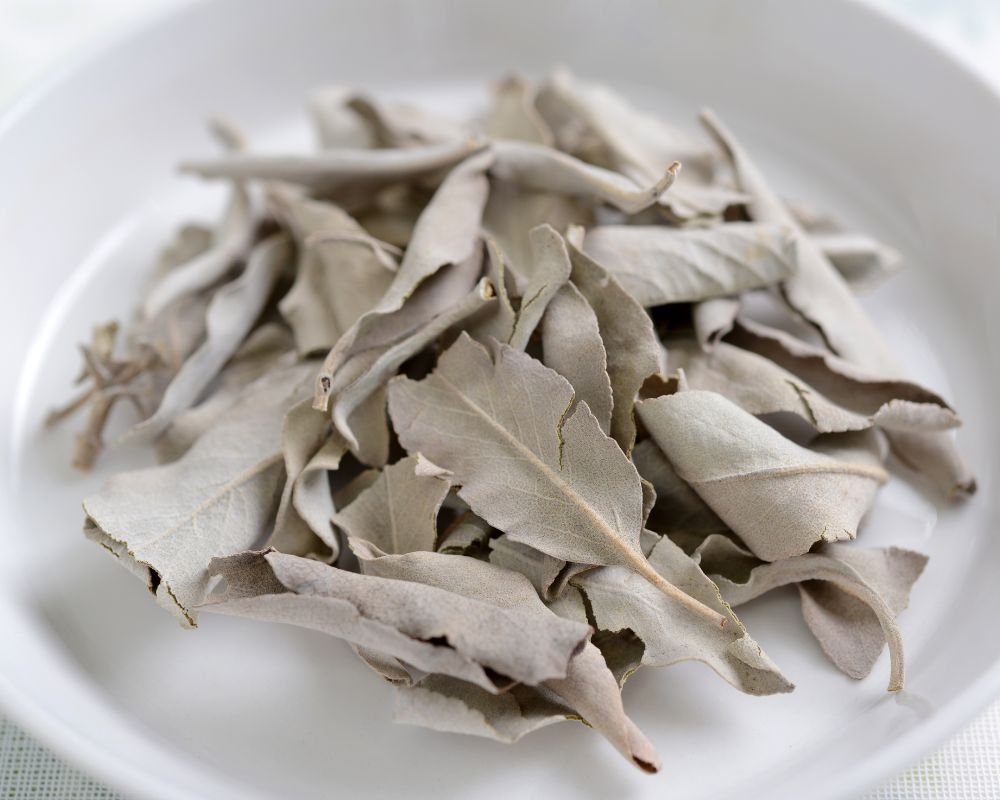 In dishes that use fresh sage, you can use its dried form as a substitute. But remember that since a dried herb generally has a stronger flavor than its fresh counterpart, you need to use dried, rubbed, or ground sage in smaller amounts.
If you're using ground sage, note that 1 tablespoon of fresh sage is equivalent to ½ teaspoon of ground sage. Additionally, you won't always have sage within your reach; therefore, using replacements might be a good solution.
What herb is closest to Sage?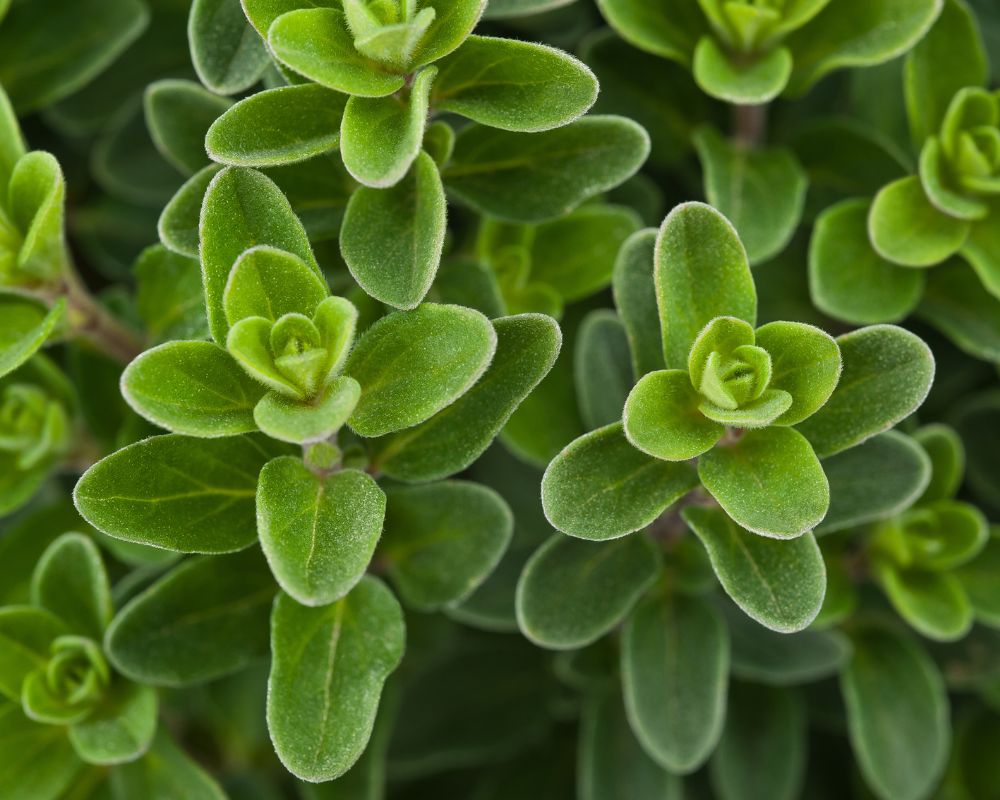 Among all sage alternatives, marjoram has one of the closest similar flavor profiles to sage. It's also a member of the mint family and has a woodsy flavor with hints of pine and citrus — but milder than sage. For this reason, you should add it toward the end of the recipe.
If you will use it in place of sage, use equal amounts. For instance, if the original recipe requires 1 teaspoon of dried sage, use 1 teaspoon of dried marjoram. Also, if the instruction calls for a fresh sage, replace it with fresh marjoram.
This alternative works best for pasta, meat, poultry dishes, and salad dressings. Pro tip: If you're preparing slow-roast meat, save the stem of marjoram and add it to your smoker to give it a delicious floral aroma.
What can I use if I don't have sage or marjoram?
If you don't have sage or marjoram and can't take a quick trip to the grocery store, these nine spices in your kitchen can be a good substitute.
Rosemary
Thyme
Poultry Seasoning
Oregano
Savory
Tarragon
Bay leaf
Basil
Italian seasoning
1. Rosemary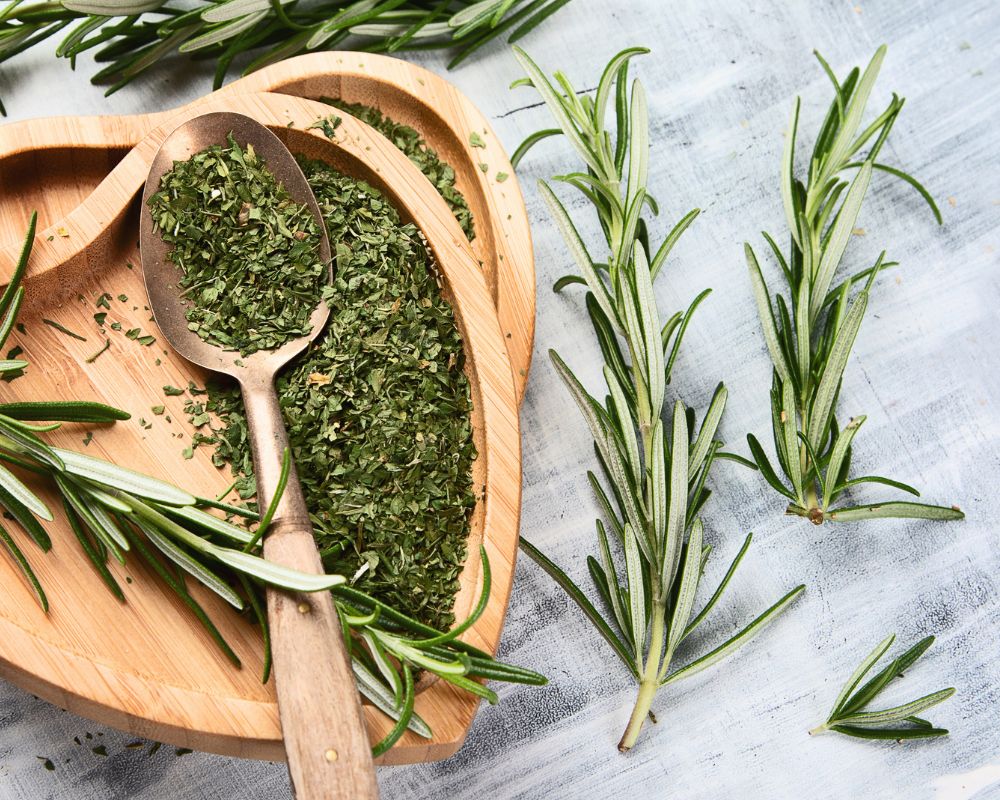 Rosemary is one of the best sage substitutes. But as it has overpowering pine, citrusy, and woodsy flavors, you should use it moderately. Follow a 1:⅓ ratio — if the recipe needs 1 teaspoon of sage, use ⅓ teaspoon of rosemary.
Like marjoram, you must also add it later in the recipe. It works well with bread, soups, stews, and potato dishes like smashed sage-butter potatoes.
2. Thyme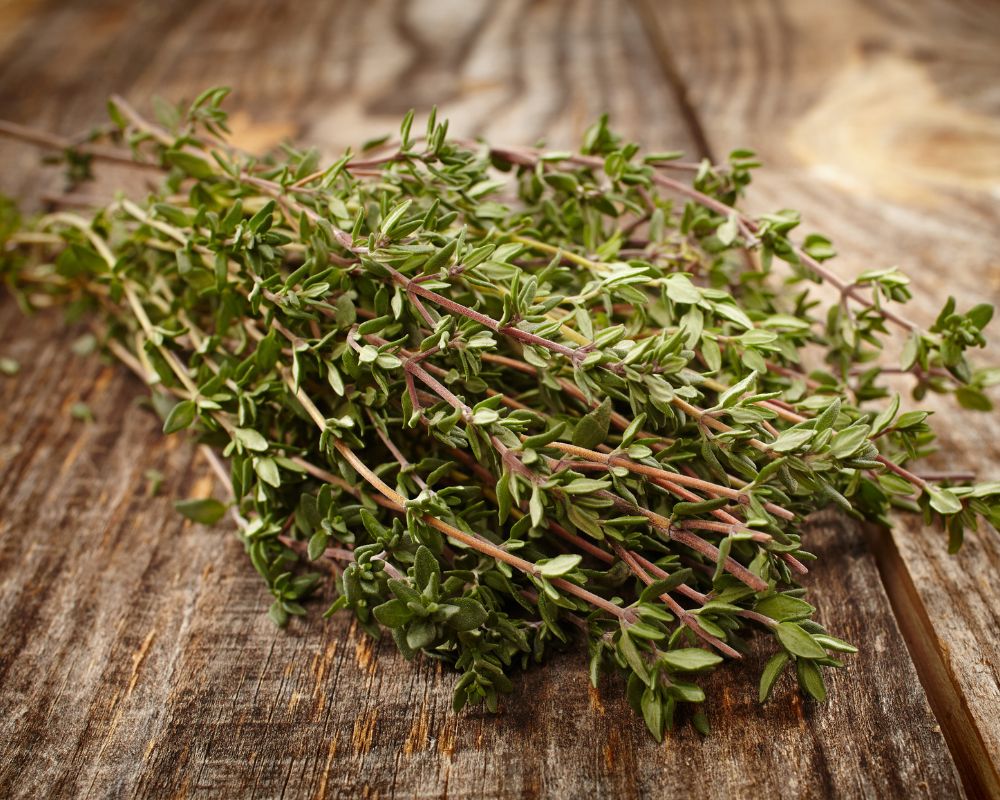 Thyme is a classic Mediterranean herb you can use to replicate sage's earthy flavors. It also has citrusy, minty, and peppery notes. Fresh or dried thyme should be used in equal amounts if the recipe calls for fresh or dried sage.
Use this as a sage substitute in meat and vegetable dishes like sage and garlic pecan roasted veggies.
3. Poultry Seasoning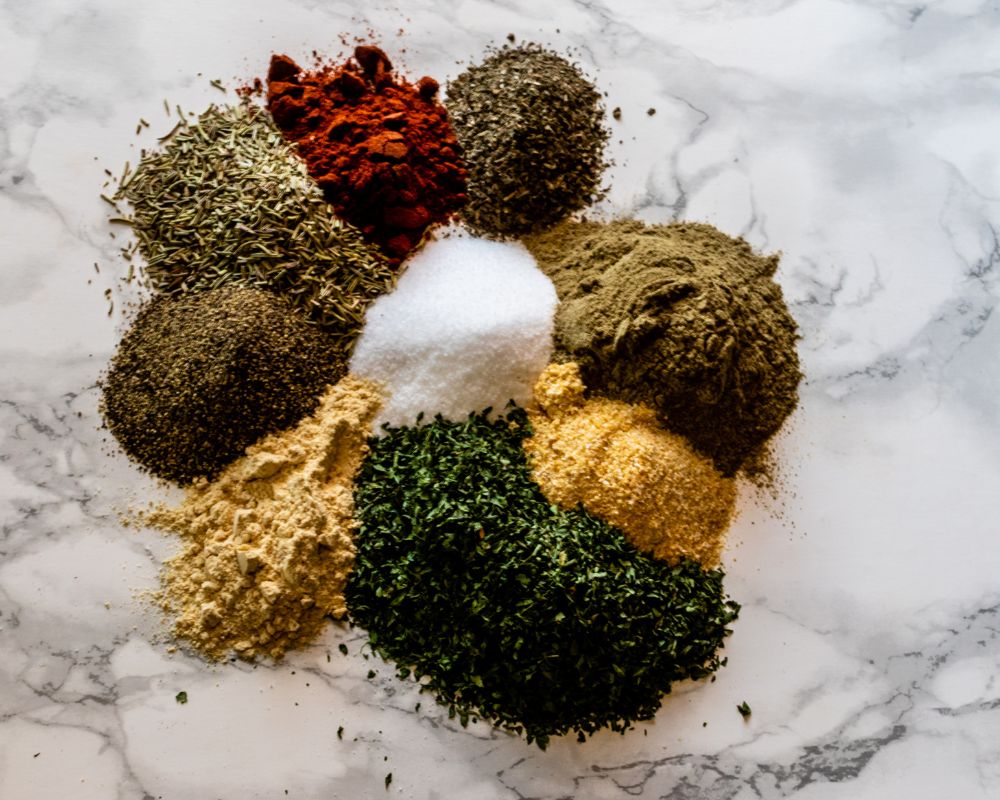 Though it's not a direct replacement, this spice blend can help you still bring certain recipes with sage come to life. After all, it has a mixture of spices, including sage and sage substitutes (like marjoram, rosemary, and thyme). It also contains cloves, black pepper, and nutmeg.
Use 1 teaspoon of poultry seasoning for 1 teaspoon of dried sage or 1 tablespoon of fresh sage. Apart from poultry dishes, they do well with stuffing.
4. Oregano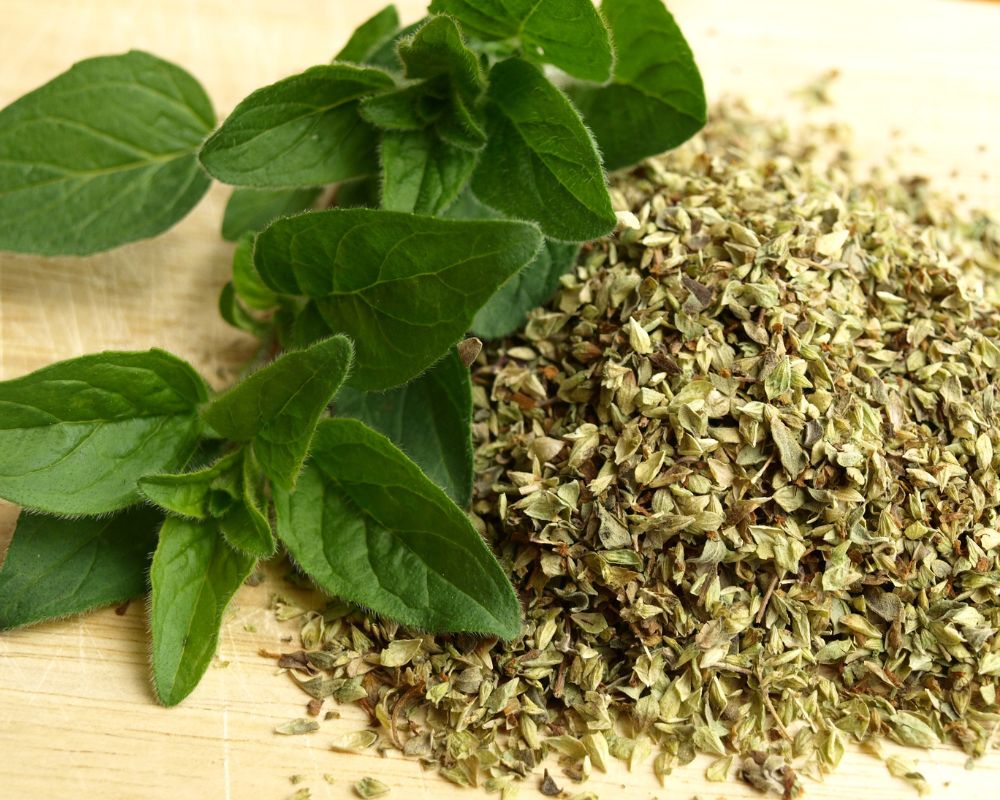 Oregano is an Italian herb that tastes somewhat like marjoram. While it adds an earthy flavor to a dish, it has more peppery notes than sage. This is why when using it as a substitute, observe a 1:¾ ratio (For one teaspoon of sage, use ¾ teaspoon of oregano).
Oregano is a good alternative if you want to create pasta sauces that could use some sage.
5. Savory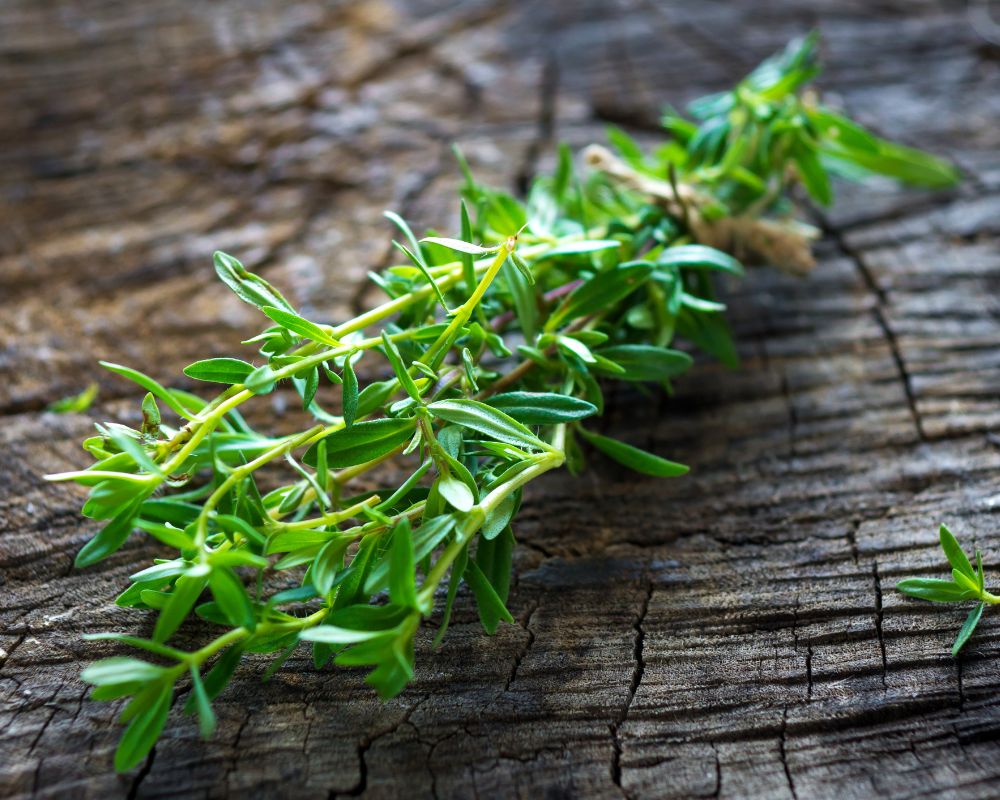 Savory is the Canadian sage with mint, pepper, thyme, and marjoram notes. Use this substitute for sage when preparing poultry dishes or stuffing.
There are two varieties: summer savory and winter savory. The former is milder and has a delicate flavor, while the latter has a bitter taste.
Because of this, you need to substitute a teaspoon of sage with ½ teaspoon of winter savory (Add it near the end of the cooking process). If you're using summer savory, use the same amount as the sage being substituted.
6. Tarragon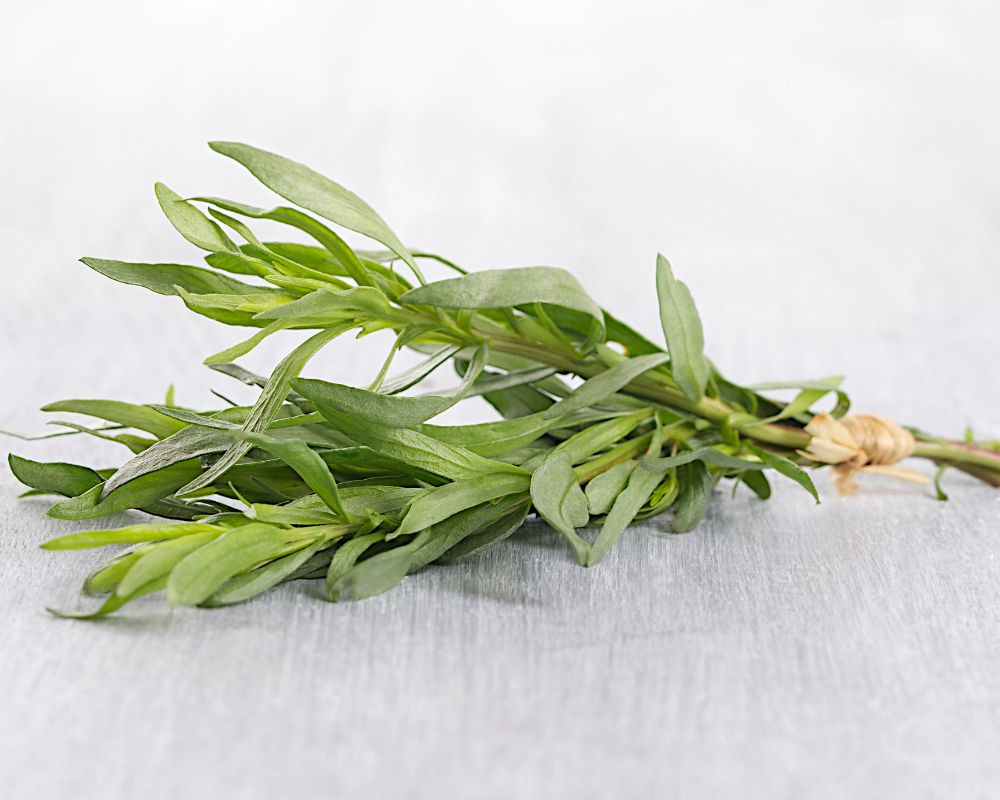 Tarragon is the more popular version of savory, but with hints of anise and citrus. When using it as a substitute (they work well with sauces, soups, and stews like pork and beef stews), replace sage with equal parts of tarragon.
7. Bay leaf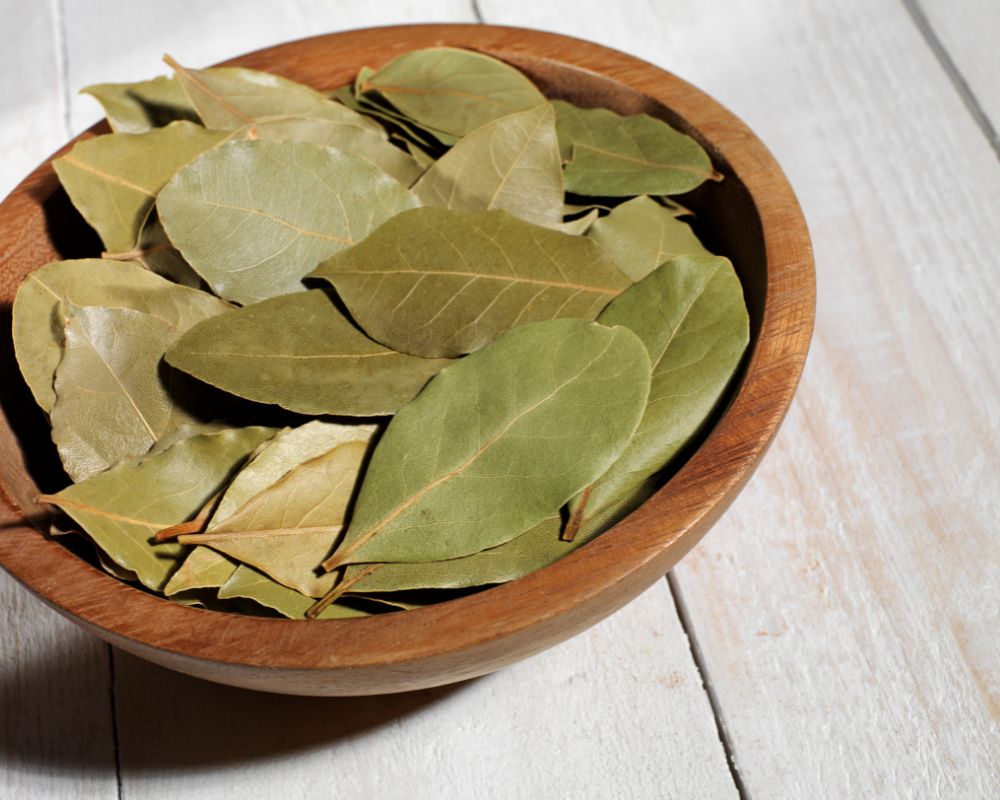 Bay leaves, also called laurel, gives dishes a mild pine flavor with some bitter taste. When compared to sage, it has more earthy and peppery flavors. As such, it can only be used as a sage alternative if you're cooking recipes where the leaf can infuse a dish with aromatic notes (as in the case of stews and soups).
Like sage, a sprig of bay leaf refers to a 2- to 4-inch stem with a few leaves. One sprig is about ½ teaspoon. Be sure to read the recipe for specific instructions.
8. Basil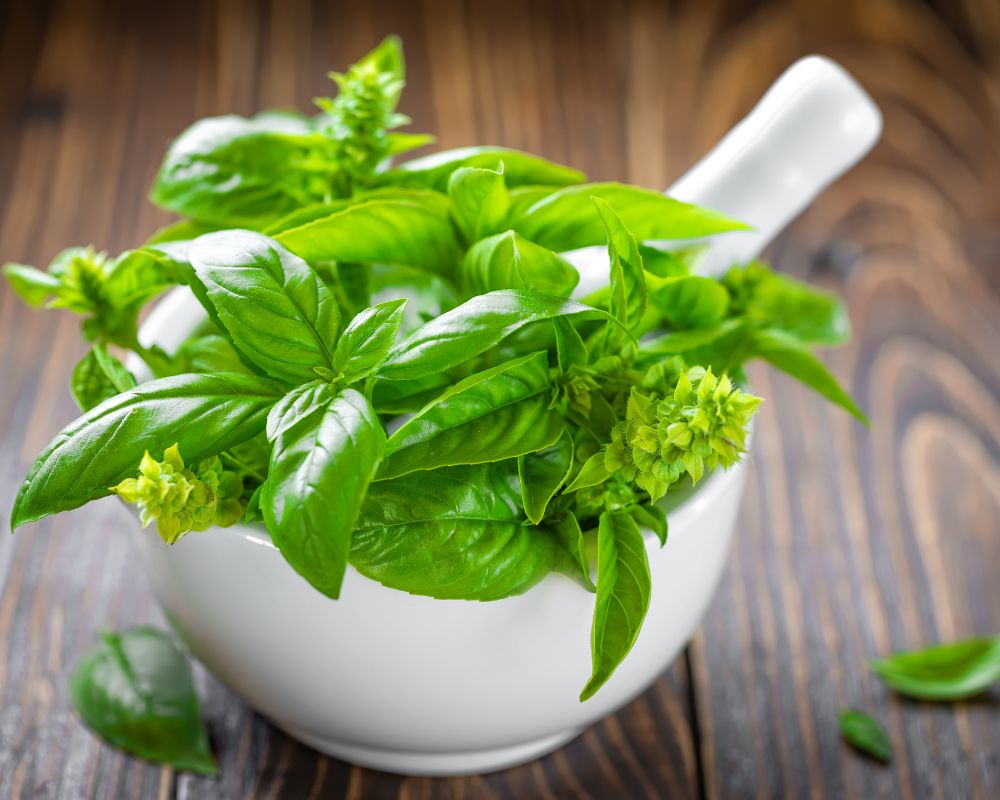 Use basil to incorporate a peppery, slightly bitter, minty taste into a recipe. As it's widely used in Italian and Mediterranean dishes, it works best if it replaces sage in recipes from the region (for example, Mediterranean saffron stew). Substitute with equal parts.
9. Italian seasoning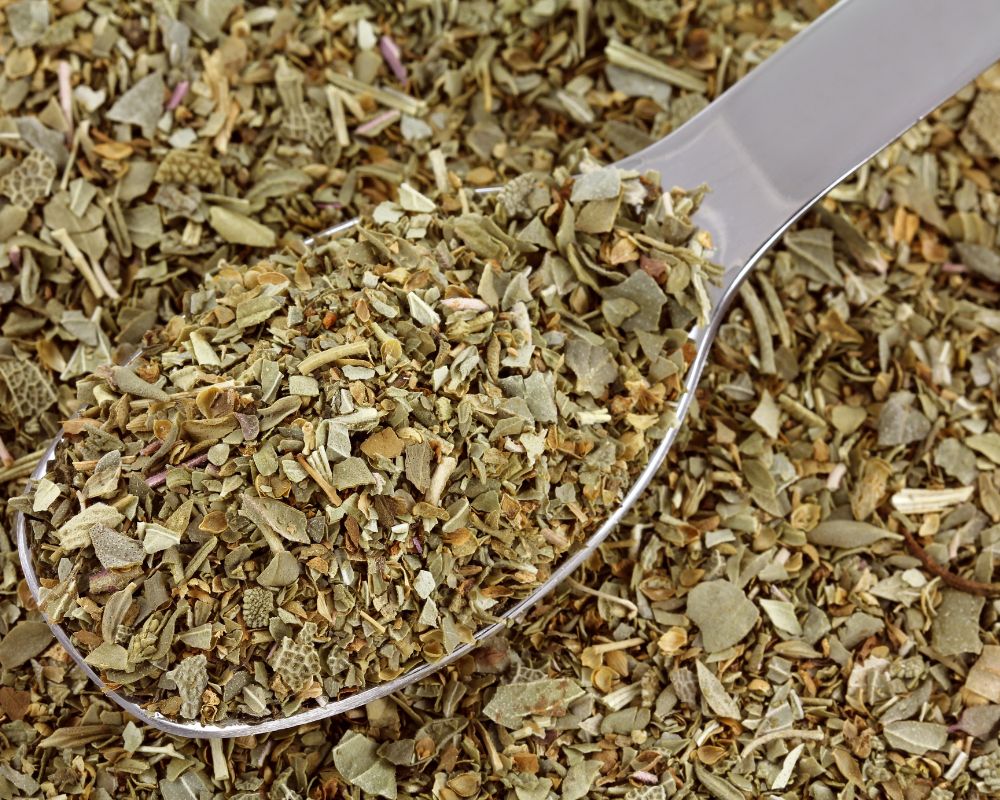 The Italian seasoning offers earthy and peppery notes courtesy of its mix of spices like oregano, marjoram, thyme, rosemary, and sage. If you are to substitute fresh sage with it, note that 1 teaspoon of sage is equivalent to 1 teaspoon of Italian seasoning.
As the name implies, use this spice blend for Italian recipes.