Dried fenugreek leaves are among the most important herbs in Indian cuisine. Pale green in color, these leaves lend dishes a unique nutty, maple syrup-like, and bitter flavor. You can use them as a seasoning to make authentic Indian curries.
What is dry fenugreek?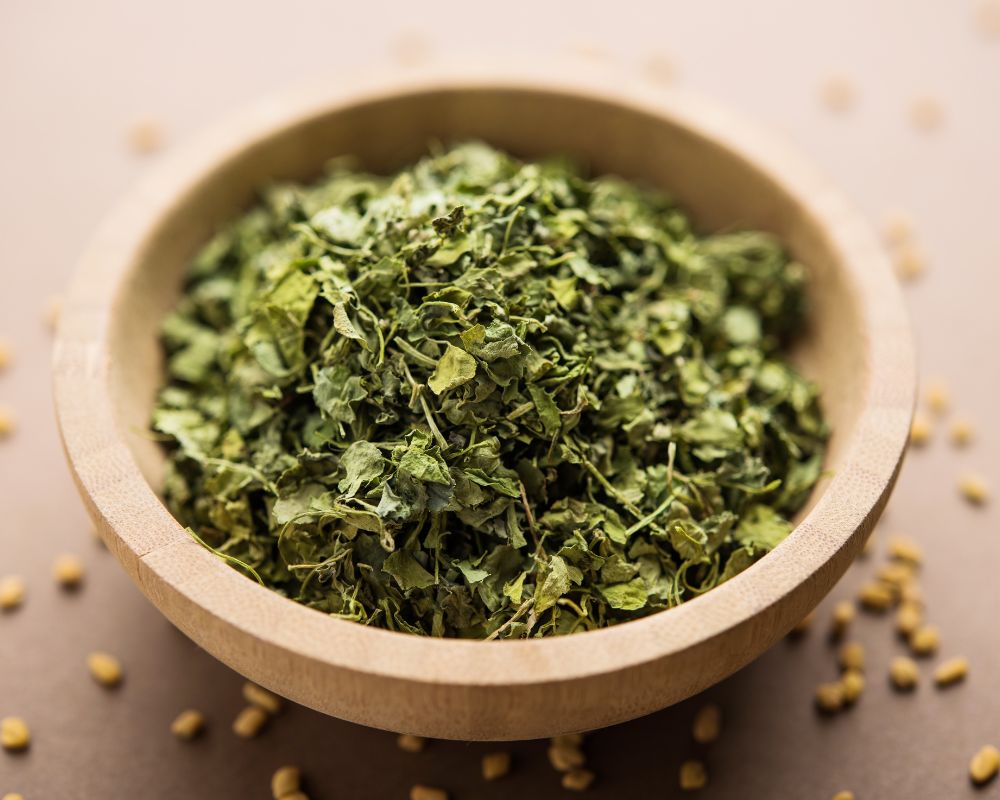 Dried fenugreek leaves, known as kasuri methi or kasoori methi, are among the most popular Indian spices. They refer to the dried leaves of the fenugreek plant.
| | |
| --- | --- |
| Origin | Native to Asia and the Mediterranean. |
| Appearance | Small, oblong-shared, and green leaves |
| Flavor profile | Sweet, maple syrup-like flavor and nutty notes |
Origin
Fenugreek (Trigonella foenum graecum) belongs to the Fabaceae family and natively grows in Asia and the Mediterranean.
You can use methi leaves (dried or fresh fenugreek leaves) to enhance the flavor of curries, soups, and sauces. Meanwhile, fenugreek seeds are an essential component of spice blends such as garam masala and cumin, coriander, cardamom, and fennel.
If you want to create authentic Indian, North African, and Persian dishes, this is the spice you should have on your rack.
Appearance
Fenugreek is similar to clover. It has small, oblong-shared, and green leaves. Dried methi leaves are light or pale green. The plant's flat yellow-brown seeds are in curved and slender yellow pods.
Flavor profile
Like turmeric, fenugreek is a staple in Indian cooking. Fenugreek leaves will excite your taste buds with their sweet, maple syrup-like flavor and nutty notes. When raw, it tastes bitter, but cooking it — especially with other spices — and incorporating it into your recipes will give it a delicately sweet flavor.
Pairing it with coriander, cumin, and paprika can tone down the bitterness.
Nutritional Benefits of dry fenugreek
Indian dishes use various herbs and spices that offer impressive nutritional benefits. Fenugreek contains nutrients such as vitamins A, B, and D, choline, biotin, and iron.
Over the years, people have been using fenugreek in alternative medicine to address various conditions, such as:
Constipation
Gastritis
Diabetes
High blood pressure
Painful menstruation
Muscle pains
Hair-related problems
Fenugreek is safe if you follow an all-natural, gluten-free, and non-GMO dietary preference.
What is the difference between fresh and dried fenugreek?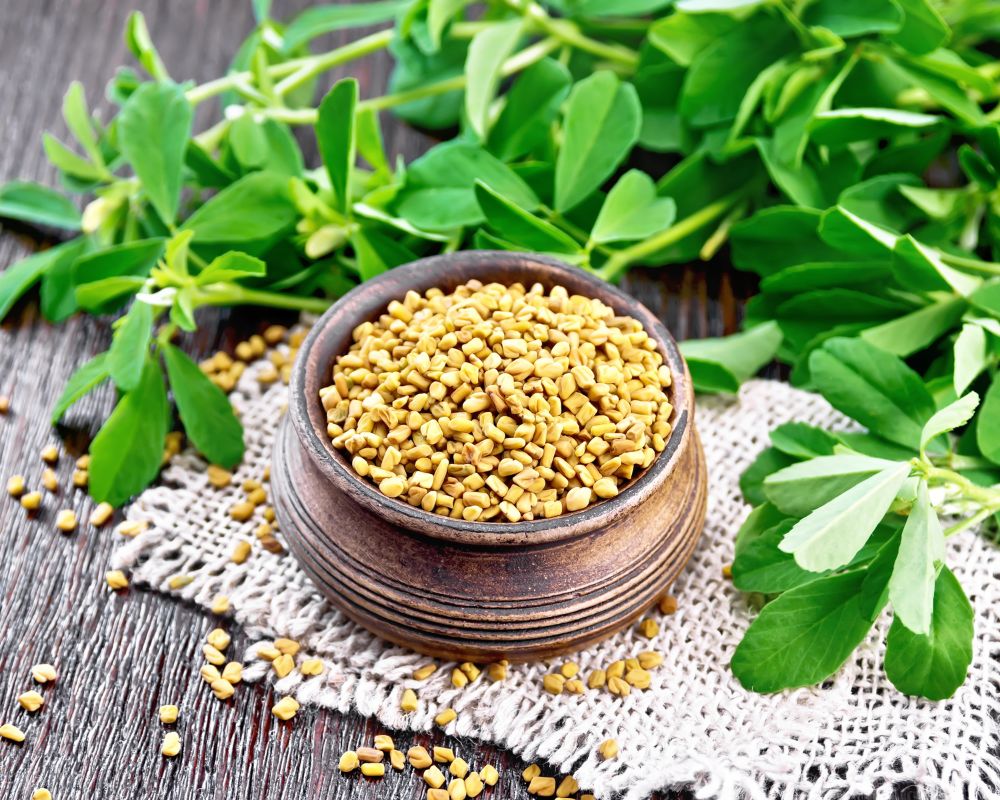 Regarding flavor profile, dried kasoori methi leaves are bitter-tasting and thrice more potent than methi or fresh fenugreek leaves. Follow a 1:3 ratio if you are substituting.
You can use fresh fenugreek to finish vegetable dishes, curries, soups, stews, and sauces and to add a refreshing color to curries and potato dishes such as aloo methi.
How do you use dried fenugreek?
Dried fenugreek leaves are commonly available as lightly toasted, crushed leaves. While some add them directly to the dish, others prefer to soak them in water for a few minutes. By giving back some moisture to the leaves, you'll find it easier to incorporate their flavor into the dish you're cooking.
Top 5 recipes with dry fenugreek
Commonly used in Indian recipes, dry fenugreek leaves go in various culinary creations. Here are five ideas to try.
What can I use instead of dried fenugreek?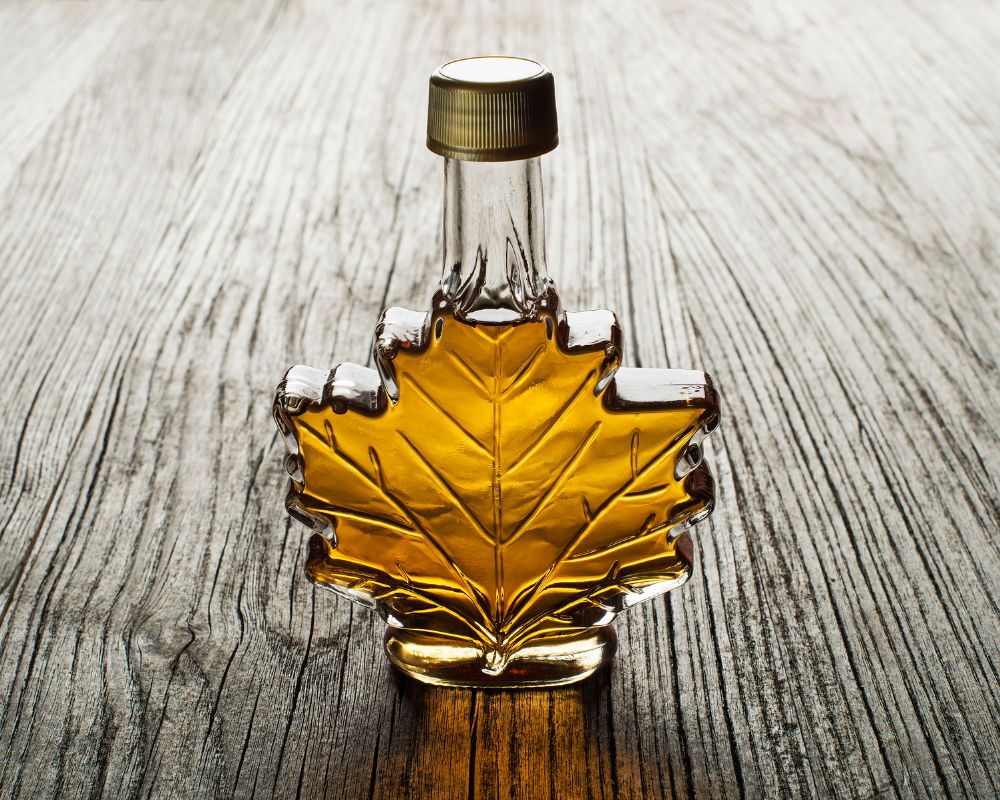 If you don't have dried fenugreek leaves, you can use fresh ones as a substitute. Alternatively, you can use a small amount of maple syrup as these two kitchen ingredients share a similar burnt sugar-like flavor.
You can also use mustard seeds if you're looking for dried fenugreek's slightly bitter flavor profile. Combine one part of the toasted mustard seeds with a pinch of maple syrup if you have maple syrup and yellow mustard seeds.
Moreover, as curry powder contain fenugreek seeds, you can use it as a swap. Still, you won't get the same aroma because it contains several other curry spices. Though sweeter, you can use fennel seeds in small amounts to replace fenugreek.