Dried morel mushrooms boast a rich earthy, nutty flavor profile — with subtle smokiness and a meaty texture. When rehydrated, these wrinkled, oblong to cone-shaped wild mushrooms deliver concentrated umami that heightens the taste of culinary creations. It goes into various recipes such as risotto and morel mushroom sauce.
What is dried morel mushroom?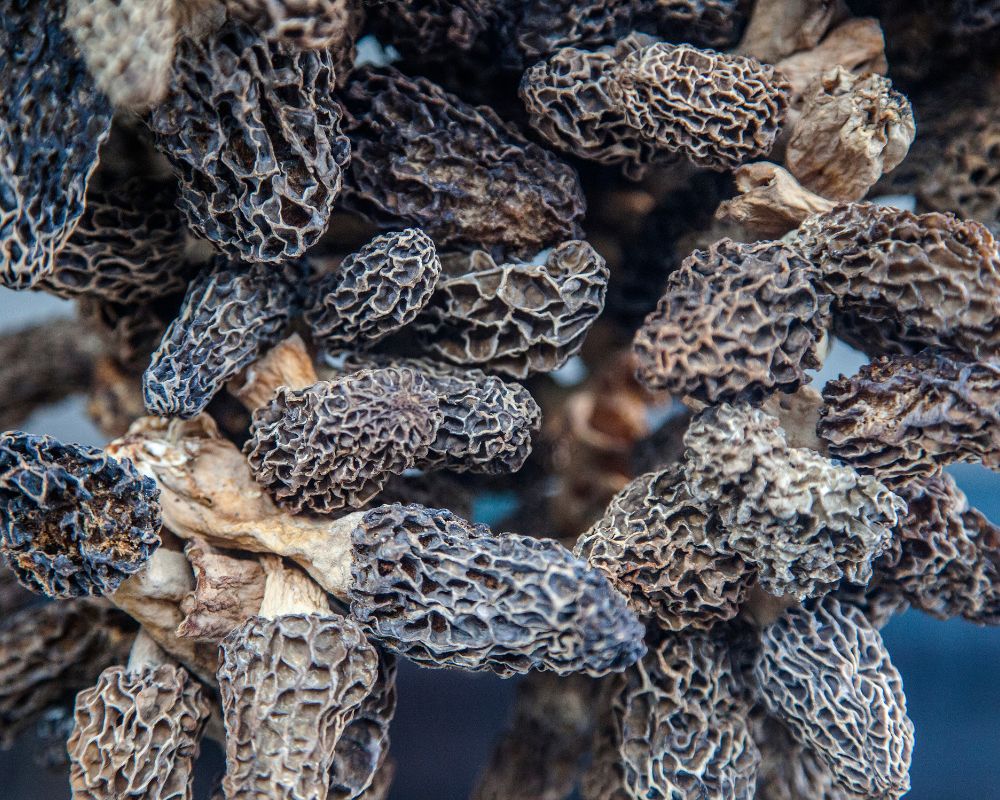 Morel mushrooms are an elusive delicacy you'll typically find on forest floors recently caught in a wildfire, usually growing in late spring.
Fresh morels have honeycomb-like exteriors and white, hollow interiors, while dried ones are tan to black and thoroughly wrinkled — thanks to their lack of moisture. Dehydrated morel caps are oblong to cone-like. These caps are also delicate and brittle.
the Flavor profile of dried morel mushroom
These wild mushrooms are known for their earthy, nutty flavor and smoky aroma. Like other fresh mushrooms like porcini, their flavor becomes more concentrated when drying.
Drying them also preserves and heightens their distinct flavor and umami and allows them to be stored for a more extended period.
What spices go with dried morel?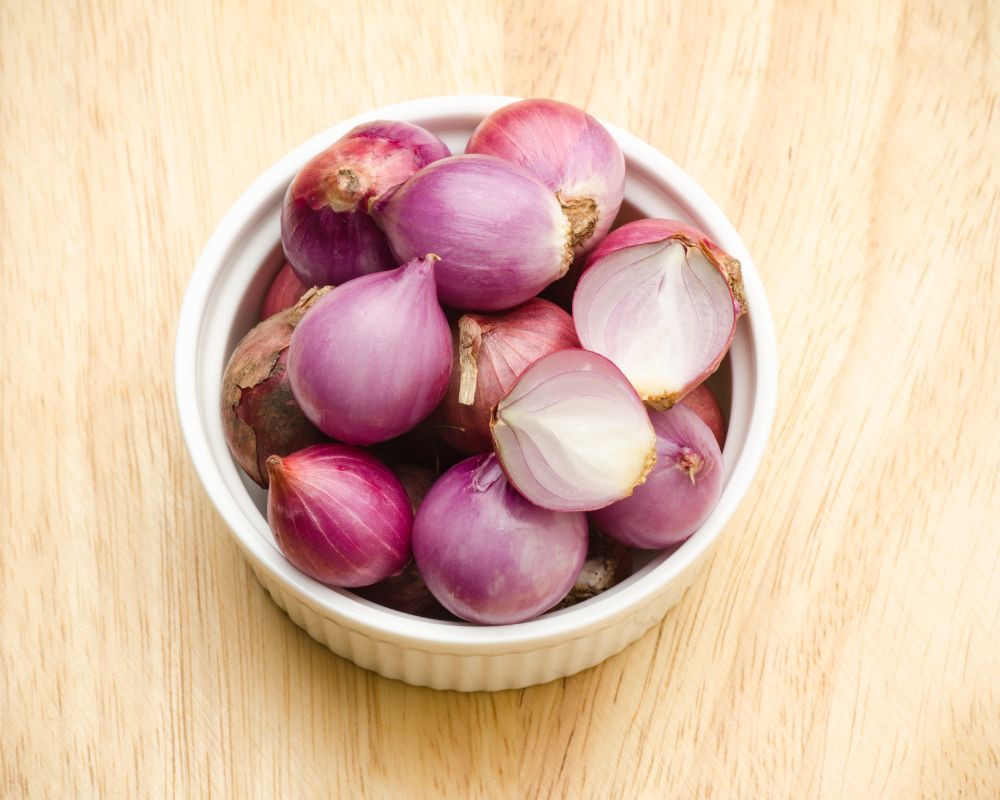 Dried morel mushrooms' rich flavor goes well with various herbs and spices. When combined with dried morels, the sweet-yet-earthy notes of thyme leaves can add a fascinating complexity to recipes.
Rosemary's potency blends perfectly with the earthiness of morels. 
Other spices you can use with these mushrooms are:
Chervil
Chives
Shallots
Black pepper
Chopped garlic cloves
How do you prepare dried morel mushrooms for cooking?
You need to rehydrate these mushrooms before cooking, making their texture softer and slightly spongy.
And rehydrating them is easy. Simply put the morels you want to use in a clean bowl and soak them in warm water for about 20 minutes. This will give them enough time to become soft. 
Chefs recommend setting aside the liquid you used to soak the mushrooms. You can use it as a vegetarian broth later on.
As for the rehydrated morels, you must rinse them under running water and pat them dry with a paper towel. Afterward, you can incorporate them into recipes, ranging from risotto dishes and sauces to stews and soups.
The best 3 dried morel mushrooms recipes for chicken
Here are our top recipes that use chicken meat:
Pan-Roasted Chicken with Morel Mushroom Sauce: This one-pan dish uses whole chicken legs drenched with a creamy sauce that contains white wine, herbs, and morels. Apart from the earthy flavor and meaty texture of morels, its smoky aroma complements the chicken's savory flavor.
Chicken with Tarragon and Morels: A decadent tarragon cream sauce enriches the flavor of tender chicken breasts seasoned with kosher salt and black pepper and cooked with unsalted butter. The morels and the soaking hot water impart umami to the recipe.
Stuffed Chicken Breast with Morel: In this recipe, chicken breasts are stuffed with chives, creme fraiche, meat farce, and finely chopped morels (to give them an earthy flavor). They're then fried, baked, and topped with gravy.
3 flavorful dried morel mushrooms recipes with red meats
If you want to cook dried morels with red meat, these are some recipes you can try:
Morel Sauce with Venison: You can also use morel for venison steaks. The morels, which need to be finely chopped for more punctuated flavors, add the necessary earthiness and smokiness that boosts the already juicy red meat.
Beef Stroganoff with Morel Mushrooms: Beef Stroganoff is a classic Russian dish with beef strips. With morels, you can get an earthy flavor that blends perfectly with the meat's tenderness and the sour cream's tanginess.
Mushroom Braised Short Ribs: By slow-cooking the short ribs in a flavorful sauce that includes morels, you can imbue the meat with the earthiness and smokiness of the mushrooms. The red wine and other aromatics add depth and flavor to the dish.
3 interesting dried morel mushrooms recipes for broths and soups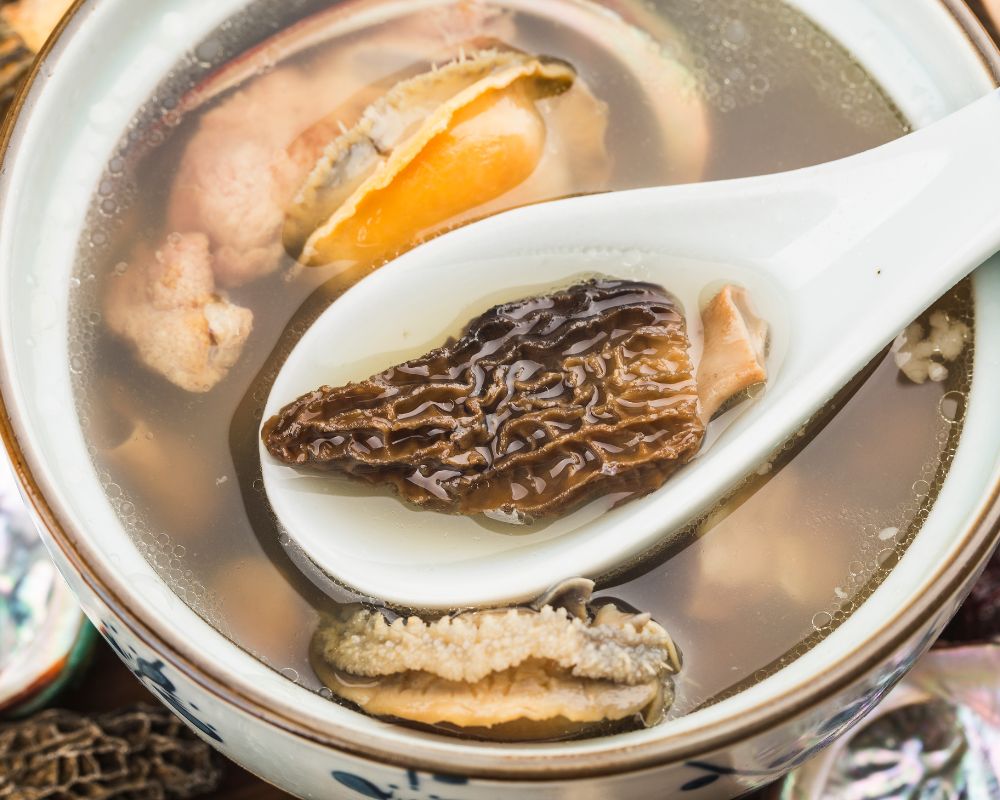 Mushrooms are used in various broth and soup recipes. Here are ways to make the most of dried morels' concentrated umami:
Morel Mushroom Bisque: Morels are best sautéed with garlic and onions in butter. And all these are the key ingredients that comprise this thick, smooth, and creamy soup. The creamy texture pairs perfectly with the earthy notes of the morels.
Creamy Morel Mushroom Barley Soup: Another creamy soup to try; this recipe uses barley and has chicken bone broth or vegetable stock as its base. The nutty flavor of this whole grain pleasantly complements the earthiness and nuttiness that morels deliver.
Morel Broth with Caraway Leaves: This aromatic broth highlights morel mushrooms and caraway seeds. While the seeds give the recipe a slightly sweet flavor, the morels incorporate a tasty earthy and meaty flavor.
3 great vegan dried morel mushrooms recipe ideas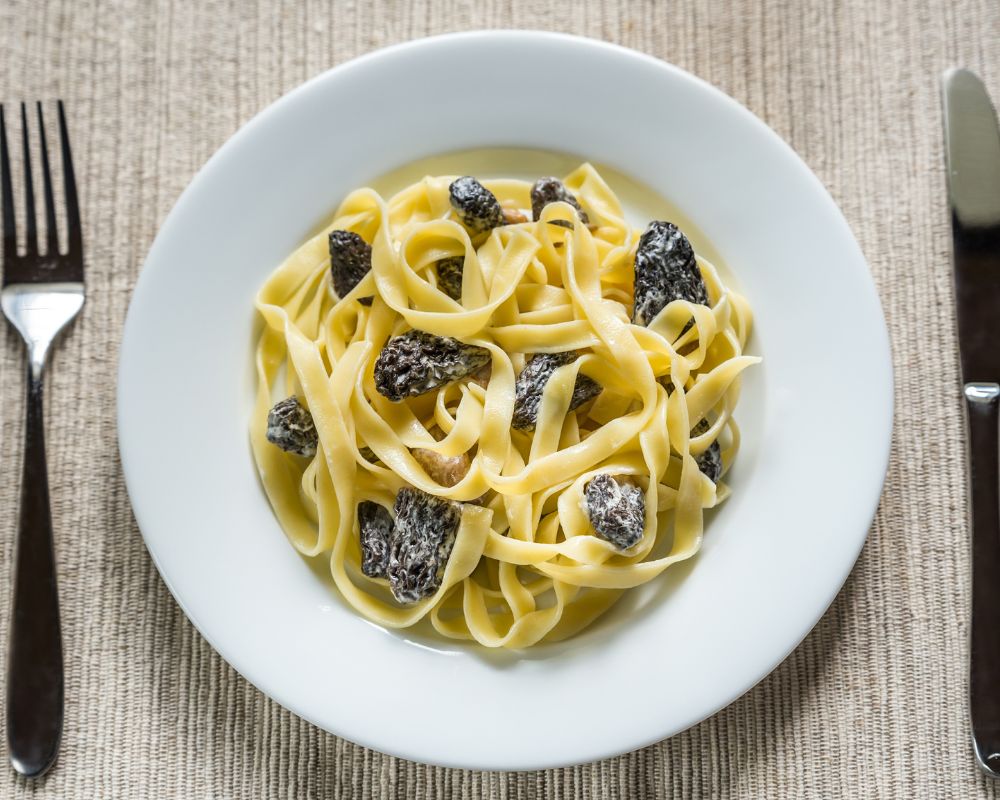 Below, we list down some vegan-friendly dried morel mushroom recipes.
Vegan Morel Mushroom Risotto: Instead of using butter and cheese, you can replace them with nutritional yeast (or vegan parmesan cheese), tahini, and red miso for a vegan-friendly take on the classic Italian rice dish, risotto. As with other creamy recipes, the texture is perfect for the morels' earthy and nutty medley.
Morel Mushroom and Quinoa Salad: A great salad to try if you want to observe a healthier diet, this is made with dried morels, quinoa, pine nuts, shallots, garlic, arugula, fresh thyme, olive oil, lemon juice, soft vegan cheese, black pepper, and sea salt. The most evident flavors in this recipe are the nuttiness of quinoa and the earthiness of morels.
Vegan Morel Pasta: Try this recipe with a sauce of dried morel mushrooms, minced garlic and shallots, and olive oil (cooked on medium heat). The hearty flavor and delicate texture of morels shine through and pair excellently with your pasta of choice.